International Women's Day celebrated across Rojava
The International Women's Struggle Day in the autonomous region of Northern and Eastern Syria was celebrated in the spirit of the women's revolution of Rojava. There was a call to expand the women's struggle for freedom.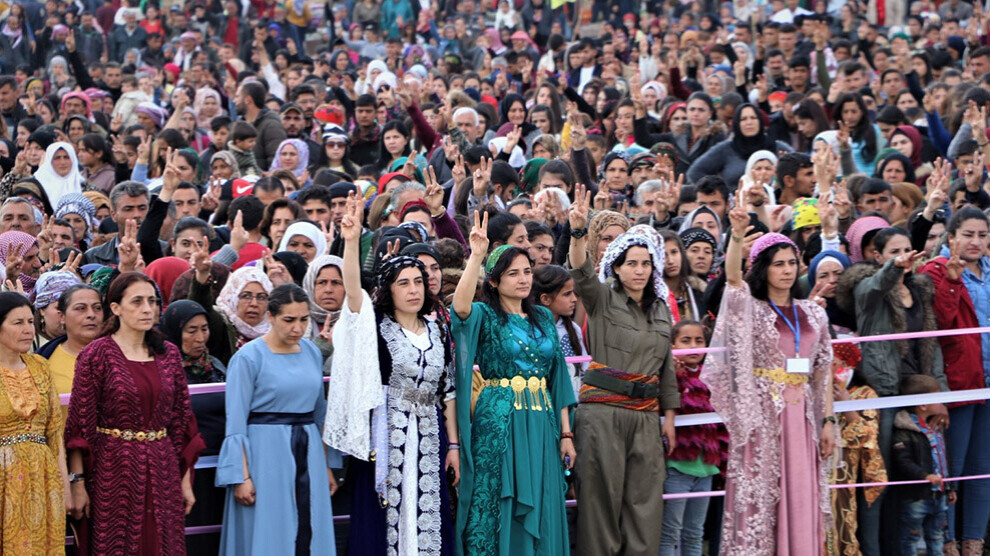 The revolution in Rojava has become known as the women's revolution. Women's liberation and organization, self-empowerment, women's science and self-government are at the center of attention, and these achievements must be defended. This was the central message at the events marking International Women's Struggle Day today, March 8, in the autonomous region of northern and eastern Syria.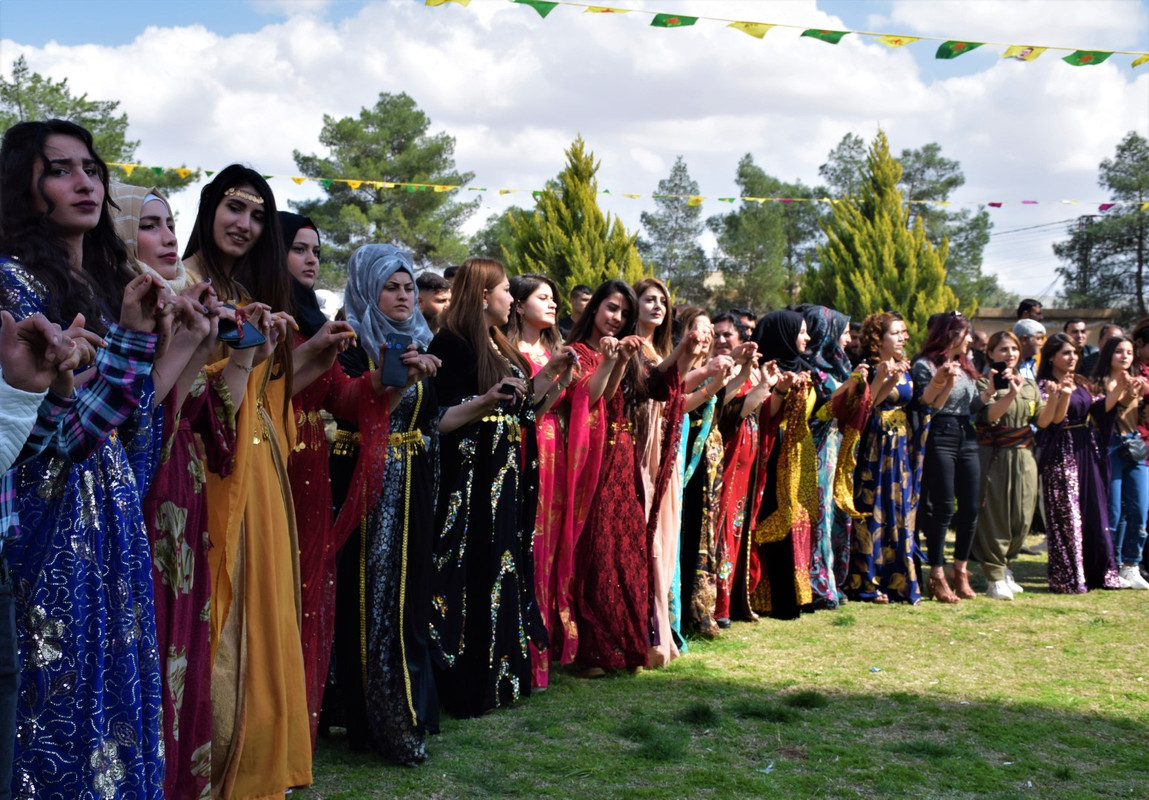 Til Temir
Celebrations for Women's Day were everywhere. In the Christian-populated town of Til Temir in the Khabur Valley, YPJ commander Sosin Efrîn said: "Our motto is still the same as it was at the beginning: We are here to fight for freedom and peace, and to defend our people, first and foremost our women. In our ranks, Kurdish, Arab, Aramaic, Assyrian, Armenian and internationalist women are resisting. It is a struggle against patriarchy and against sexism for a unique model of gender justice. We inspire women worldwide and give hope to all those struggling for a better world. Many of them have come here and become part of the revolution. In this way, countless women have been able to connect the ideas of our revolution to the struggles in their countries."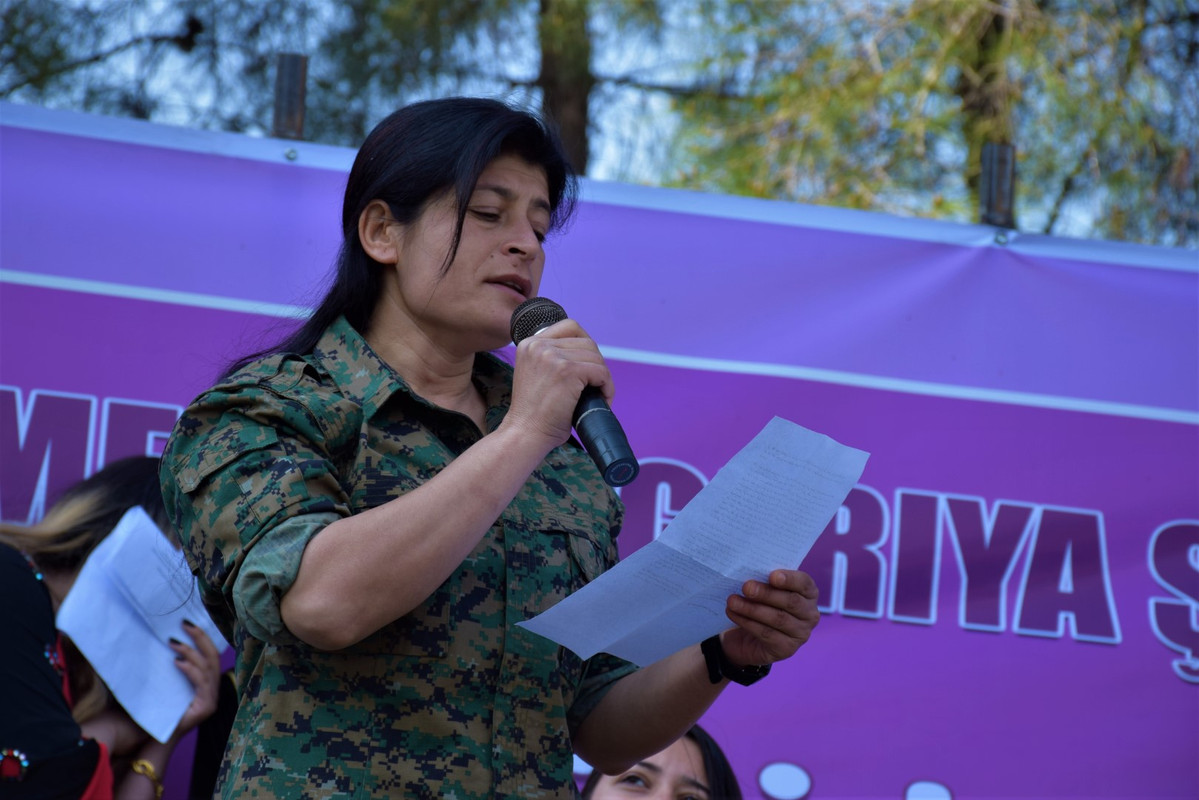 YPJ Commander Sosin Efrîn
In the Shehba Canton, the celebrations took place in a village near Ehdas. The region near Aleppo is home to tens of thousands of people from Afrin who were displaced from their living spaces in the wake of the Turkish occupation. Amateur artists, who are organized in a local association, addressed the situation of women after the invasion in pictures that were displayed as part of an exhibition at the rally site.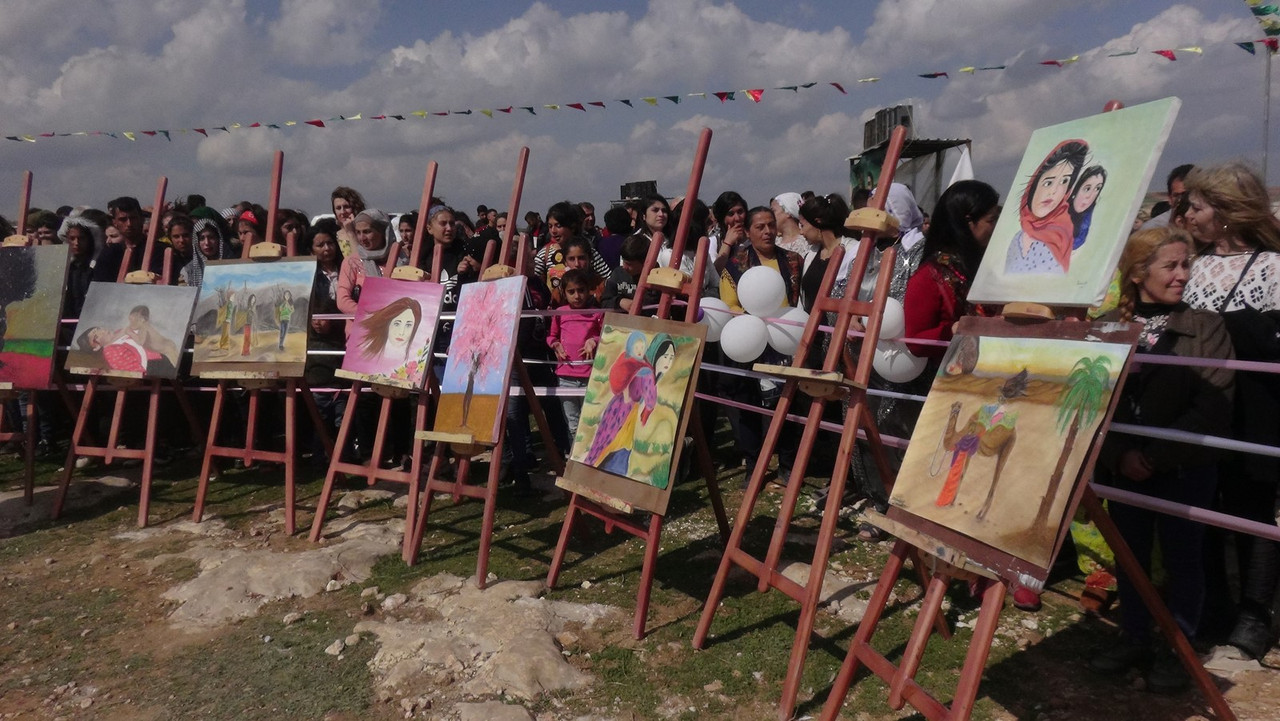 A celebration in Girkê Legê was also attended by numerous women from Çil Axa and Til Koçer. YPJ commander Rozelîn Azadî used a quote from Abdullah Öcalan in her speech: "The revolution in Kurdistan is a women's revolution. The essence of the liberation of the people of Kurdistan is the liberation of women."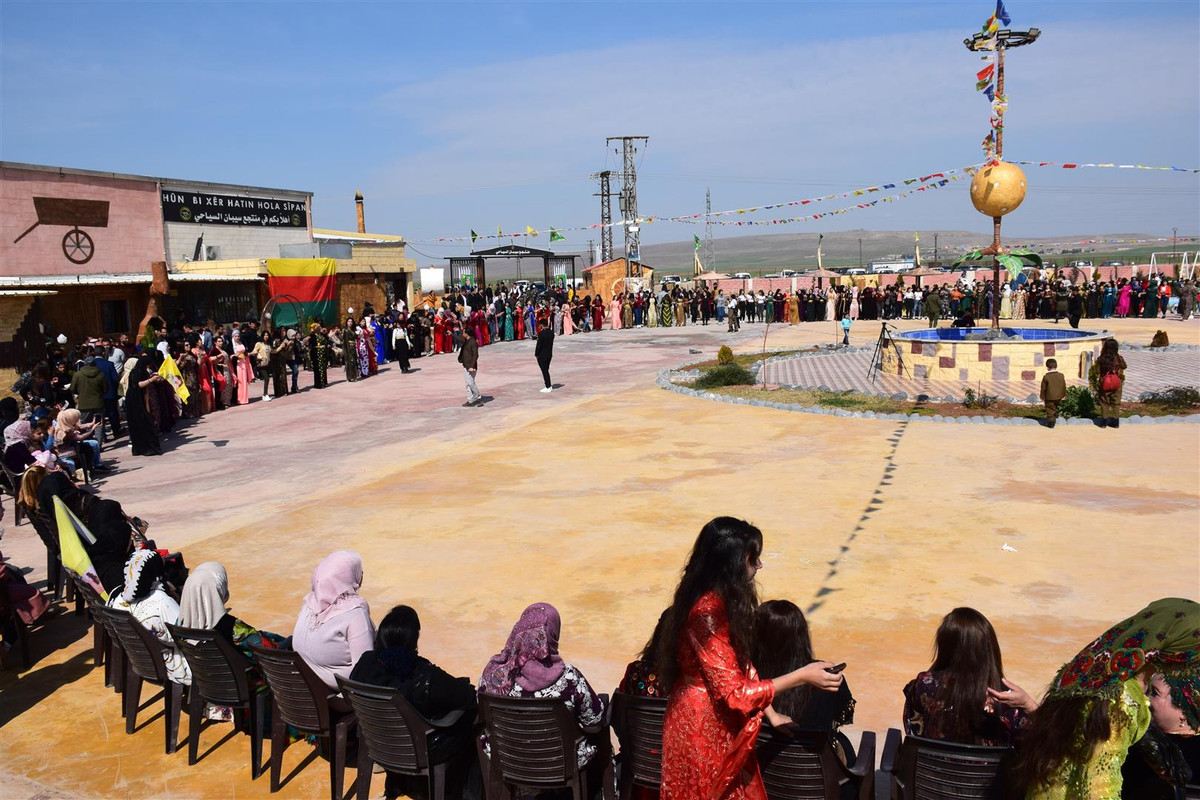 In Aleppo, thousands of women gathered in the Kurdish resistance district of Sheikh Maqsoud (Şêxmeqsûd) to celebrate March 8 in a solemn and, above all, militant manner. Among those present was Emine Umer, co-chair of the Syrian Democratic Council (MSD). "There is beating, rape and murder - day after day, hour after hour. There is a war on girls and women around the world, including in Syria. In reference to genocide, we speak of femicide. That's why we call on all women in Syria to join our struggles and expand the struggle for women's freedom." A celebration was also held in the Kurdish neighborhood of Aleppo, Ashrafiyah (Eşrefiyê).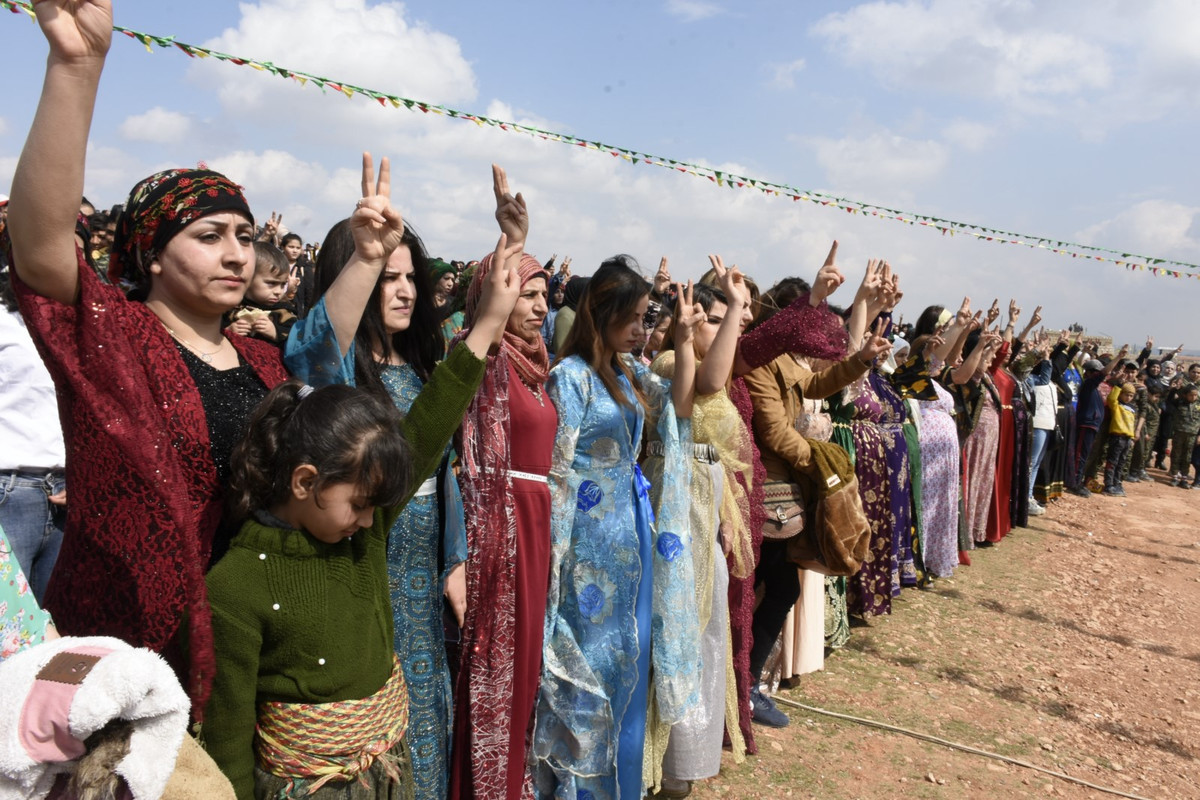 March 8 was also celebrated in Dirbêsiyê, Hesekê, Tirbespiyê, Til Hemis, Dêrik, Qamişlo, Amûdê and numerous other regions.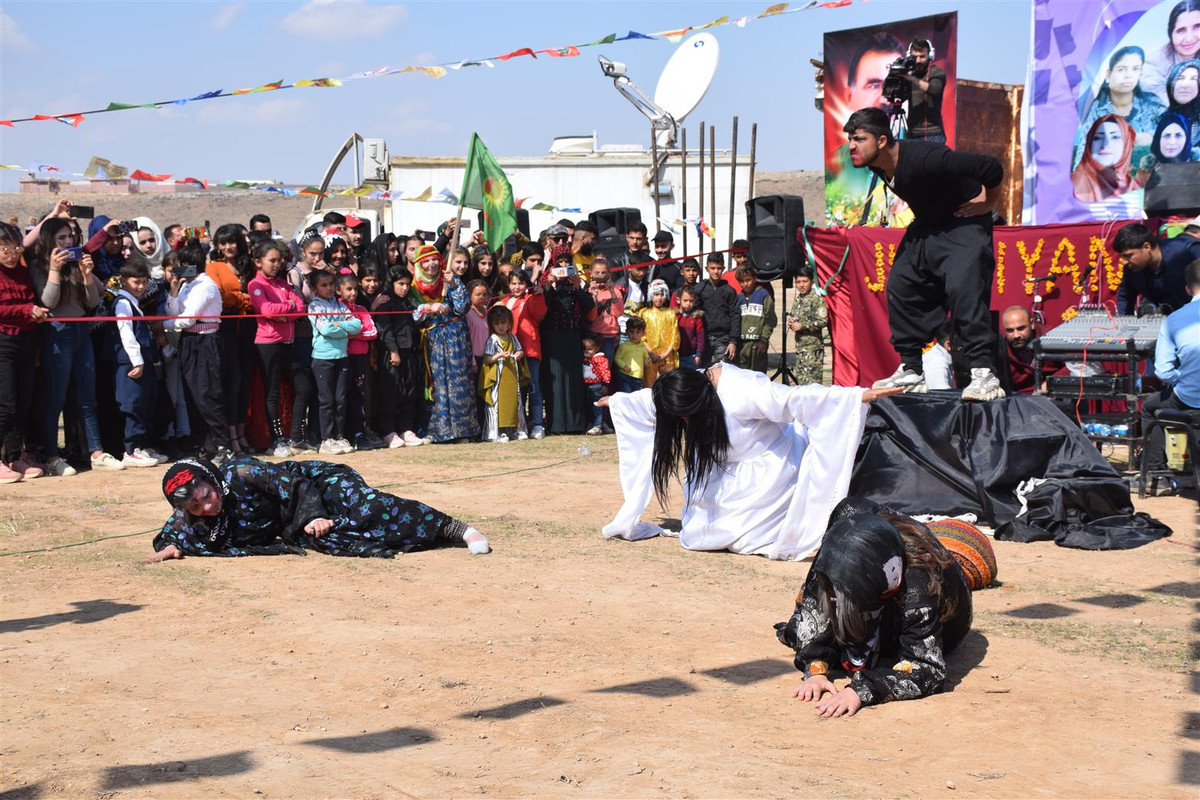 Hesekê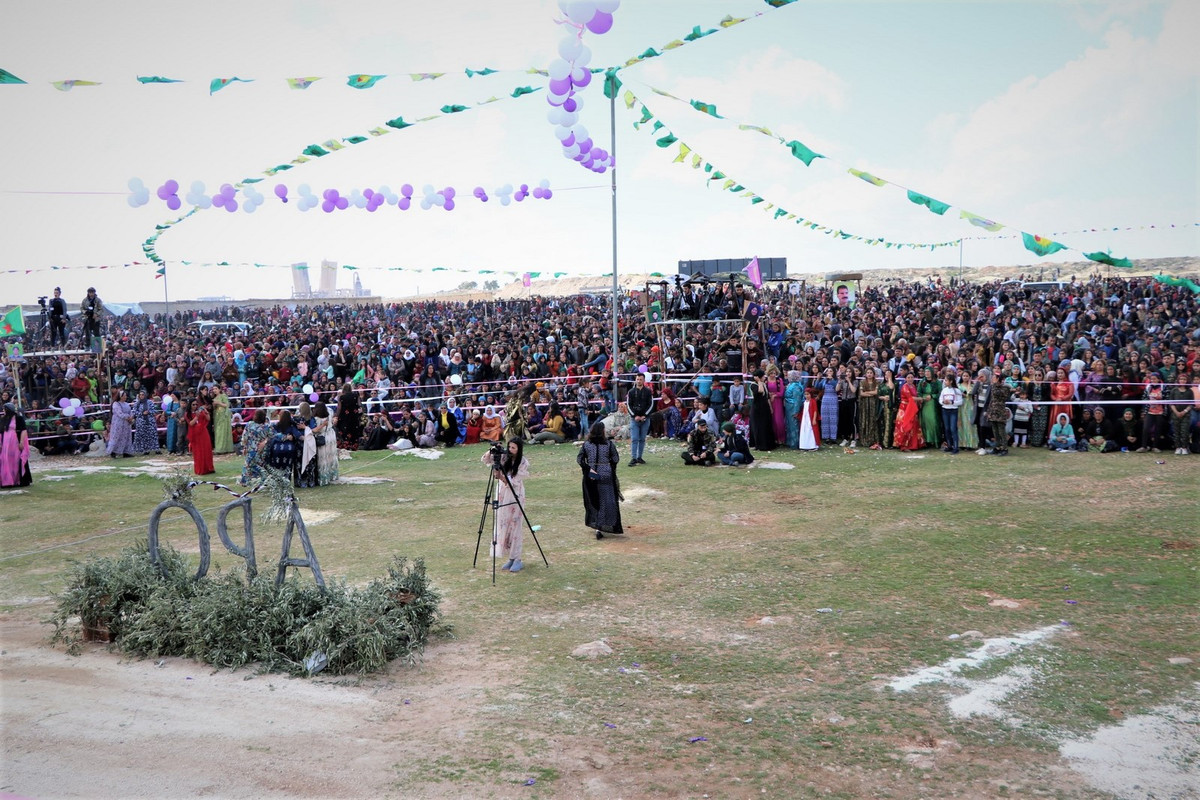 Shehba
RELATED NEWS: