Women rally in Raqqa for March 8
Hundreds of women celebrated March 8 in Raqqa city of Northern and Eastern Syria with their traditional clothes.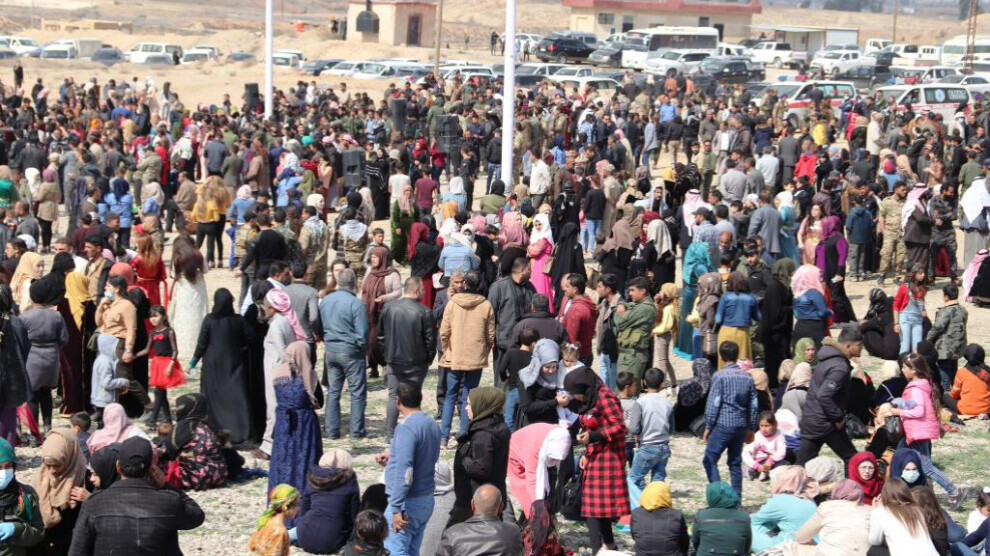 Women from Tabqa, Raqqa, Deir ez-Zor and Manbij attended the March 8 rally held in Raqqa under the motto "The way of Sada and Hind is our way, their words are our words."
The meeting area, where Kurdish, Arab and Turkmen women met, was decorated with pictures of Kurdish People's Leader Abdullah Öcalan and martyrs and banners that praised the women's struggle.
Speaking at the rally, Raqqa Women Administration members Buseyne Ebdu and Xilud El Isa stated that the city has been celebrating the women's day for 3 years.
"We celebrate the International Women's Day as women living in liberated regions," said Nûr El Hamid, co-chair of the Manbij Executive Council. "We have achieved gains in every field. These gains have been achieved thanks to the women's revolution."
Speaking on behalf of the Kongreya Star Cizire Region branch, Remziye Mihemed said, "Women are the bearers of resistance and will because they show unique resistance. Women lead society to change, democracy and freedom. The women's revolution needs great sacrifices. We will enhance our will and struggle so that all days will be women's days."
The March 8 rally continued with the songs of the musical bands and the traditional govend dance.