Hunger strikers commended in Italy
Erdogan's fascism was condemned at the demonstrations organised in Italy to mark the anniversary of the liberation from the nazi-fascism in 1945.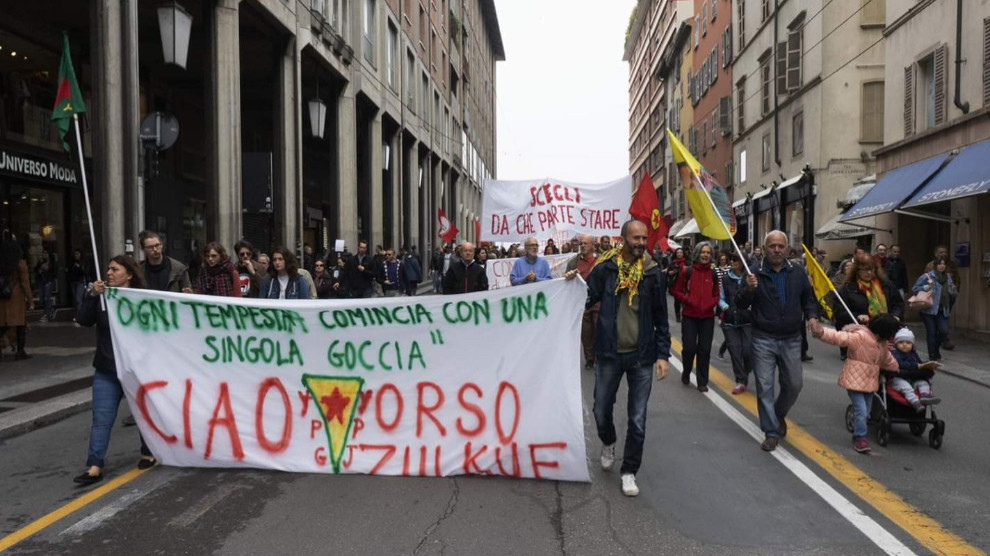 Demonstrations were organised in many Italian cities to remember the partisan resistance war against the nazi-fascism which ended with the victory of the resistance and the liberation of Italy. 
Many activists also commended the hunger strike resistance led by HDP Hakkari MP Leyla Güven demanding the end of isolation against Abdullah Öcalan.
Parma
Thousands of people in Parma, one of the cities awarded the 'gold medal' in the struggle against fascism, joined the demonstration which was supported also by Kurds living in the city. 
Kurds and Italian activists condemned Erdogan and ISIS fascism and commended the prisoners on hunger strike against isolation.
Turin
Turin was another of the cities were the partisan resistance against the nazi-fascism was strong. 
People at the demonstration commended the martyrs of freedom and saluted the hunger strikers protesting isolation. 
Kurds in Turin joined the demonstration and commemorated the YPG fighters, Giovanni Francesco Asperti (Hiwa Bosco) and Lorenzo Orsetti (Tekoşer Piling), who were martyred in the war against ISIS mercenaries in Rojava.