People of Manbij oppose Turkish threats
Turkey wants to occupy Manbij and divide Syria.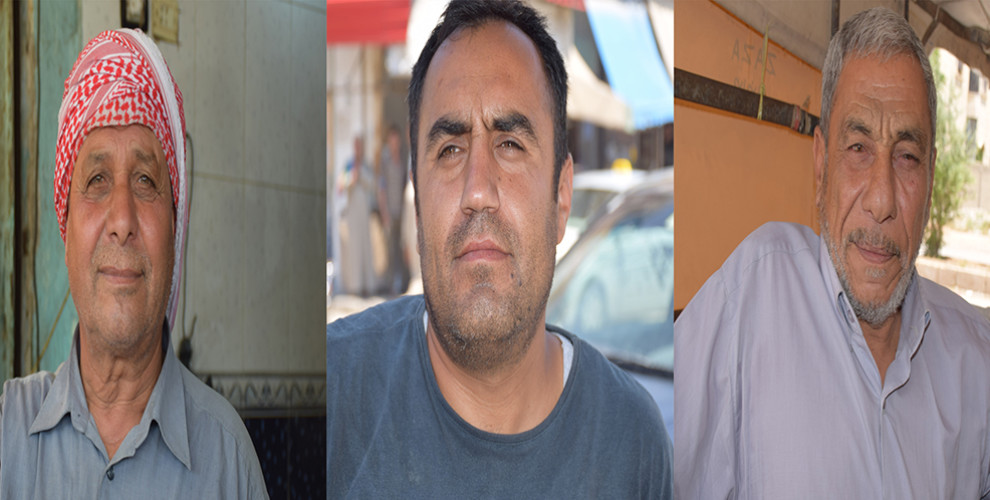 The people of Manbij strongly reacted to the occupation threats made once again by Turkish state and said that Turkey would not succeed to put the people one against the other with lies and threats.
Husam Rashid said that the Turkish state aims at dividing people of the region by putting forward false statements. "Manbij is defended and administrated by the people of Manbij. - he said - All institutions affiliated to the Manbij Executive Council work with the spirit of meeting the needs of the city's population".
Rashid added that "immediately after the liberation of Manbij from DAESH (ISIS), Turkey has tried to occupy the city with false pretexts".
Turkey wants to occupy Manbij
After the liberation of their city from DAESH by Manbij Military Council, people returned to their houses and neighborhoods and started rebuilding it. Ebid Semo El-Mihemed said: "Turkey would not come to protect Manbij, as they say, but to occupy it. In this way, they want to spread terror in the region. Turkey in reality also wants to avenge its DAESH mercenary allies which were defeated by Manbij Military Council".
Ebdulletif Mensur said that Turkey in fact has supported all terrorist groups in the region and that its real target are the people of this area. "The people of Manbij have given the life of hundreds of its children to clear the area from the mercenaries. We will defend our city again, taking as an example the struggle of our martyrs", he said.
US-Turkey Manbij talks
In the past few days the Erdoğan-Bahçeli fascist government has been resuming talks with the United States on Manbij. On Monday, Turkish Foreign Minister, Mevlüt Çavuşoğlu announced an agreement sealed with his US counterpart, Mike Pompeo on the occupation of Manbij.
Turkey wants to divide Syria
Turkey aims at dividing the people of Syria and therefore Syria, by occupying parts of its territory. Turkey has begun with Afrin to pursue its policy of dividing the Syrian territory and now would like to continue with the occupation of Manbij.