Joy of freedom in villages liberated by the SDF
The SDF offensive to free the ISIS-occupied areas around the city of Dashisha is progressing step by step. The people in the liberated villages can breathe again for the first time after five years of ISIS terrorism.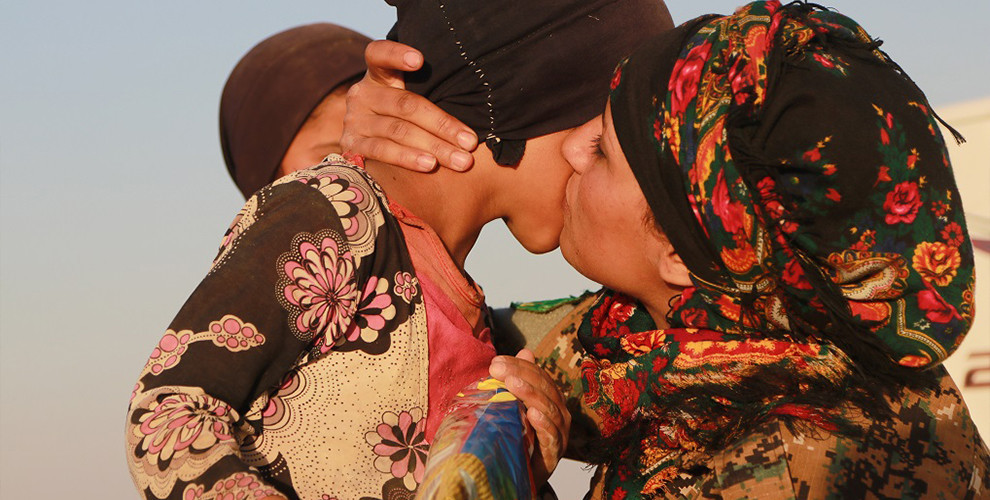 As part of the "Operation Cizirê Storm" liberation offensive, the Syrian Democratic Forces (SDF) liberated the village of Abdul-Al at Dashisha on 11 June from the rule of the "Islamic State".
ANHA news agency spoke with the residents of Abdul-Al after the liberation.
Fida El-Isa tells about the time under ISIS: "The jihadists wanted to use women like slaves. They forced the women to completely disguise themselves. Those who defended themselves were either killed or thrown into jail. For five years we had no freedom. We could not take a step outside. They have turned our homes into prisons, they have buried us alive."
Fida El-Isa emphasizes that after liberation from the ISIS, she is finally able to breathe freely again and continues: "We now feel at peace and safety. Above us, the sun has risen again."
Another resident, Mihemed Ebdulal said the following about the liberation of the village: "The SDF fighters have freed us from the gangs. When they came, a dark blanket was taken from us. Our children were not allowed to go to school. We could not even satisfy our basic needs. There was no electricity or water, our situation was very bad. Now we are free, "said Ebdulal, who also mentioned the mines laid by ISIS mercenaries throughout the village, causing great damage. Meanwhile, the offensive to free the town of Dashisha and to secure the Syrian-Iraqi border region continues.