Turkey admits to invasion plan for Efrîn
Turkish Deputy Prime Minister Kaynak admitted that they made a deal for the invasion of Efrîn. Kaynak said: "The Afrin region will need to be cleared off terror, terrorists and terrorist elements."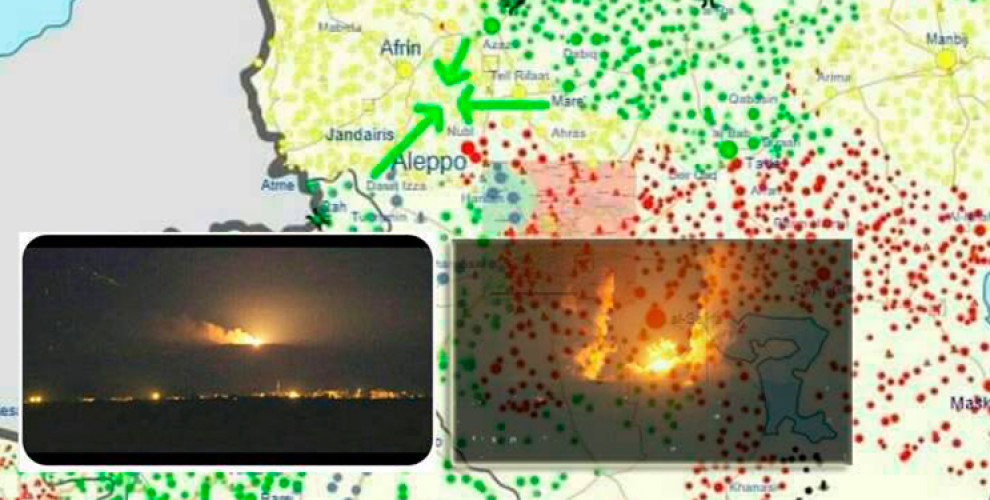 Deputy Prime Minister Veysi Kaynak spoke in Maraş city confirming the article we published yesterday on the plans for an invasion in Efrîn.
Kaynak said: "We as the AFAD are building a gendarmerie base on the highest most prominent hill in Bab, the Akil Hill. The base is almost complete. So, we have to ensure the security of Bab through its own police and gendarmerie again, and through the base we are building, we have to ensure the general security of Bab. Efforts continue to make the region stable, but to make the region stable, in my opinion, the Afrin region should be cleared off terrorists and terrorist elements."
Kaynak stated that the efforts continue via the Foreign Ministry and the MİT and continued talking about the invasion plans: "Turkey's idea of a secure zone discussed in the Astana talks will be thus implemented. There is an expectation as well that the Turkish Armed Forces provide security for the Idlib region, and the no-conflict zone is carried out by the TAF. The Afrin region is on our Kilis and Hatay border. For all these reasons and Turkey's border security, the Afrin region will have to be cleared of terror, terrorists and terrorist elements. Otherwise nobody can guarantee the security of Azez, or Mare, or Bab, or Idlib. Turkey's efforts regarding this matter continue."
In ANF article yesterday on this matter, the source from Damascus said "Syria's, Russia's, Iran's and Turkey's plans after the Raqqa operation coincide to an extent" and talked about the negotiations Turkey held with the Assad regime over Iran and Russia.