Leyla Güven: We have paid a price, we will continue on our way
DTK Co-chair Leyla Güven pointed to the double standard of Turkish Constitutional Court ruling for the Republican People's Party (CHP) deputy Enis Berberoğlu and said, "We will continue our way with our own dynamics."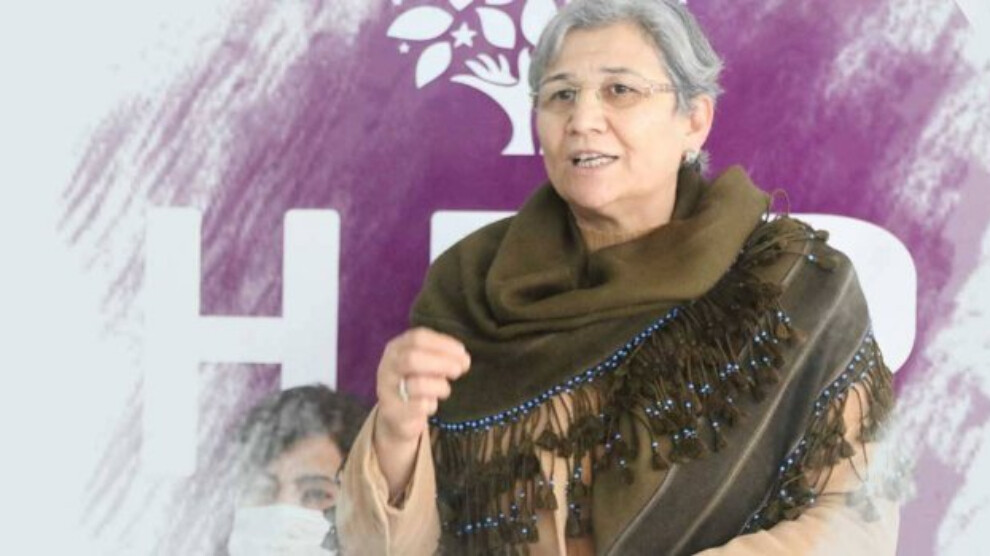 Democratic Society Congress (DTK) Co-Chair Leyla Güven made a statement on the decision of the Constitutional Court (AYM) concerning CHP deputy Enis Berberoğlu. Güven sent her written statement through the DTK from Elazig Closed Prison where she is jailed. Güven said practices and approaches to the will of the Kurdish people have always been the same since the beginning of the Turkish republic history.
"We would prefer to stay in prisons with our dignity, rather than be outside as the Kurds of someone's party," she underlined.
'LAWS DO NOT APPLY TO KURDS EQUALLY'
Drawing attention to the decision of the AYM regarding the CHP MP Enis Berberoğlu, who was tried in the case of MIT trucks and sentenced to imprisonment, Güven wished Berberoğlu success and said:
"I am not asking why the AYM applies double standards because the laws have never been applied equally to us. In all the interviews I gave to the press on June 4, when the parliamentary status was revoked for us, (including HDP Amed MP Musa Farisoğulları and CHP Istanbul MP Enis Berberoğlu) I clearly said that Enis Berberoğlu was burning in our fire, but this situation would be compensated as soon as possible, and that Enis Berberoğlu would be reinstated.
As for how I could predict this, I can explain it with just a few examples. During the trials of Ergenekon, Sledgehammer etc., we were also being tried in the Diyarbakır KCK case. Thousands of Kurdish mayors, lawyers, journalists, academics, women activists were detained for various reasons. As a result of the legal regulations made, they and us were released. While they (Ergenekon, Sledgehammer suspects) were told, "Sorry it was not us but the FETO members among us", we were given record sentences about 11 years later. Therefore, we are subjected to double standards of this kind not because we are guilty but because we are Kurdish and opposition."
'WHILE AKP APPLIED ALL KINDS OF OPPRESSION, CHP REMAINS SILENT'
Güven criticized the silence of the main opposition CHP and continued: "The CHP demands justice only for its own party. With these practices, it facilitates, willingly or unwillingly, the AKP's oppression and almost approves it by remaining silent. If history one day happens to calls the AKP to account for the suffering it inflicted on the Kurdish people, especially Roboski, it will ask which party was in the main opposition while all these were happening. Although the AYM ruled that there is no violation of rights in the case of our deputy Mr. Musa Farisoğulları and in my case over which we were stripped of parliamentary immunity, I am pretty sure that the European Court of Human Rights would rule otherwise and criticize Turkey. However, we would expect the AYM to make decision without applying double standards on this matter. Otherwise, the feeling that this situation constitutes a special policy will emerge among our people. May our people feel at ease. As the Kurdish people, we do not have to accept the fascistic policies of the AKP-MHP, nor the lack of policy of the CHP and others on this issue. We have already paid a heavy price, we will continue on our way with our own dynamics from now on."