Iranian intelligence interrogates family of Rêzan Cavid, bans memorial service
The family of PJAK member Rêzan Cavid, who was killed in a Turkish drone attack in Rojava, is being put under pressure by Iranian intelligence in Mahabad. A memorial service was banned.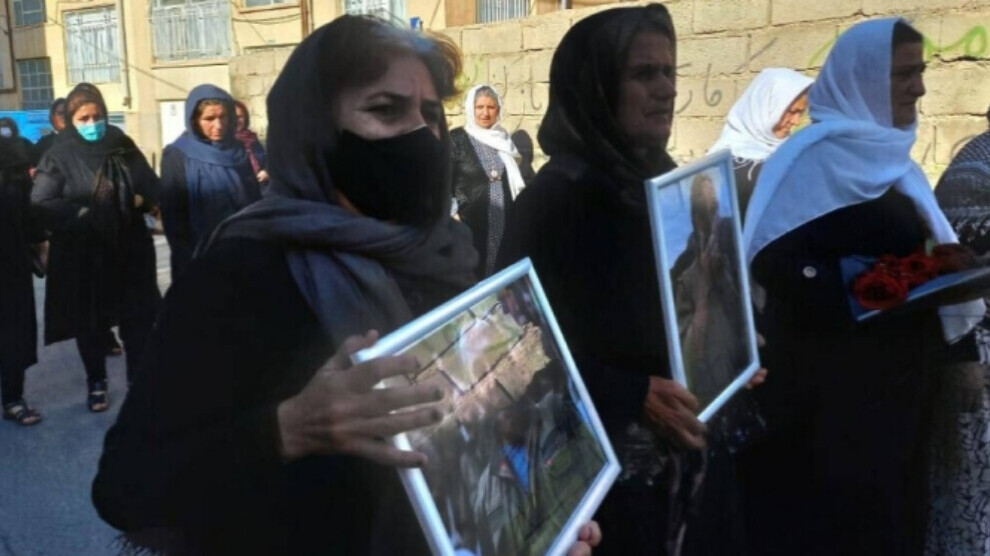 The intelligence organisation Itlaat of the Iranian Revolutionary Guards is pressuring the family of Rêzan Cavid to attribute responsibility for his death to PJAK (Kurdistan Free Life Party) on state television, announced the Kurdistan Human Rights Network (KHRN) on Thursday.
Rêzan Cavid's real name was Yusîf Rebanî and he was from Mahabad. He was a founding member of PJAK and was fatally injured in a Turkish drone attack in Qamishlo on 6 August. His body was buried in Rojava. In Rojhilat (Eastern Kurdistan), many people condoled with his family living in Mahabad.
According to KHRN, Rêzan Cavid's mother and brothers were summoned by Iranian security authorities a few days ago and interrogated for several hours. The family members were supposed to appear on state television and accuse PJAK - a common method of "counterinsurgency" in the Islamic Republic of Iran. While this was refused by Rêzan Cavid's mother and brothers, a planned memorial service has been banned by the authorities. According to KHRN, the family is not currently staying at their home in Mahabad for security reasons.
In the past few days, several other people have also been interrogated by the intelligence services in Mahabad for condoling with Rêzan Cavid's family.