HPG reports ongoing chemical weapons attacks against guerrilla positions
The People's Defense Forces point to continued chemical weapons operations by the Turkish army against guerrilla positions in southern Kurdistan. The attacks were combined with air strikes and artillery fire.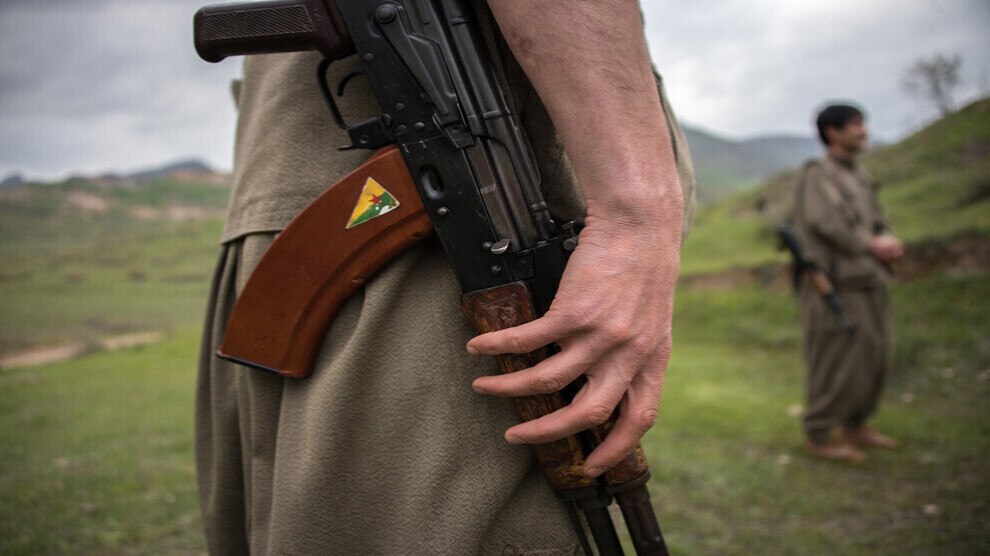 The Media and Communication Centre of the People's Defense Forces (HPG) reported continued chemical weapons use by the Turkish army against guerrilla positions in the Medya Defense Zones in southern Kurdistan (northern Iraq). According to a 24-hour report on the war in the region, the attacks using chemical weapons are combined with air strikes and artillery fire. The main targets of these military activities have been areas in the Zap and Metina regions.
Despite obvious war crimes by the Turkish NATO state, the guerrillas have again succeeded in gradually pushing back the occupying forces through effective resistance actions. In one such action in the Çemço area in Zap, a soldier was injured. A Turkish reconnaissance drone was shot down by guerrillas. In addition, the guerrillas were able to prevent the bombing of their defensive positions by effectively firing on an attack helicopter.
In Saca, an advance attempt by the Turkish occupiers was also thwarted. The unsuccessful assault targeted the Şehîd Aryen battle positions. According to HPG information, the action was carried out by mobile units with light weapons and hand grenades.
Actions in Metîna
In Metîna, the guerrillas carried out a sabotage action against invading forces in the surrounding area of the Girê Cûdî massif. It could not be determined for certain whether this resulted in deaths or injuries among the ranks of the Turkish military. In the Karker area, soldiers set fire to various plastic materials as well as car tires and conducted the toxic smoke into the underground tunnels.
Ongoing occupation attacks
Four chemical weapons attacks have been carried out by the Turkish army in southern Kurdistan in the past 24 hours. All attacks were directed against the Şikefta Birîndara resistance massif. In Çemço, Girê Amêdî and Girê Cûdî, the HPG recorded fifteen airstrikes by attack helicopters in the same period. The Şikefta Birîndara as well as the FM and Hekarî hills were bombed dozens of times with tanks and heavy weapons.