Yeni Yaşam suspends printed edition due to coronavirus emergency
Yeni Yaşam newspaper announced that it will stop its printed edition due to the coronavirus epidemic. The paper will continue publication online. "The children of Ape Musa never say goodbye; we just say hello," said the paper.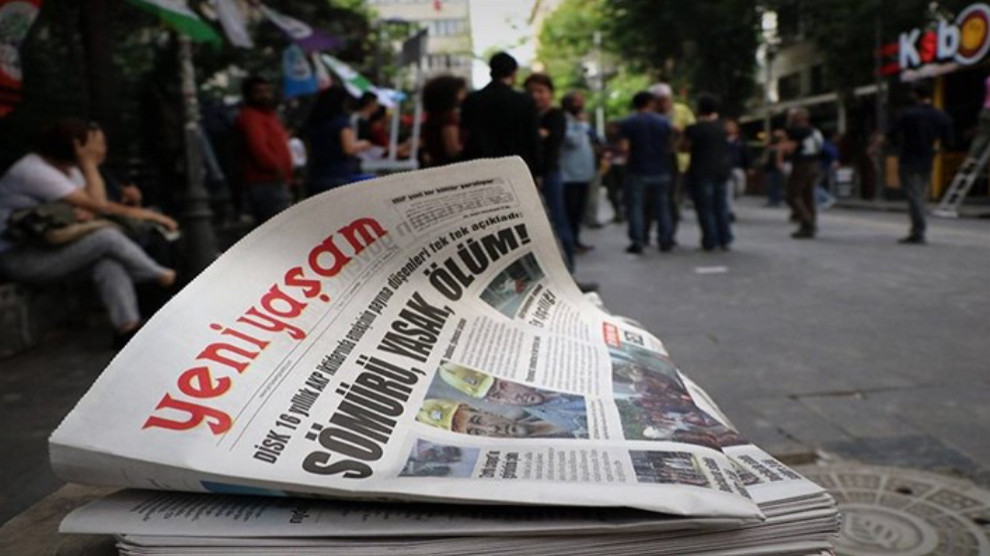 Yeni Yaşam Newspaper announced that it will stop its printed edition due to the coronavirus outbreak.
The newspaper said in its editorial: "This is not a farewell article. "We are not accustomed to farewell articles, we are accustomed to new beginning articles".
The newspaper stated: "Bar for a few exceptions, free press workers work without interruption every time the free press was closed, and each time they announed the good news of a new birth."
This time, however, said the editorial "we are faced with a very special situation arising from obligation as well as responsibility. As everyone knows, the coronavirus epidemic is worsening by the day. Worse still, we are in an environment of uncertainty where the majority of citizens do not trust official authorities and statements, which further increases anxiety of all citizens. To be honest, we, like most of our people now, do not find any source of information reliable, except for healthcare workers who have demonstrated extraordinary courage."
The editorial continued: "Under these circumstances, we do not find it correct to continue working keeping people in the workplace, including editorial, graphic design, technical works, printing, distribution and kitchen. Those workers have to go to work by public transport and this poses a risk to their health."
The editorial informed to have decided "to suspend our printed editon and from today we will only publish online. Our readers will be able to find all our news on the website of our newspaper Yeni Yaşam. In addition, in this process, we will prepare certain pages of our newspaper in PDF format for archival purposes, and we will publish them on our website."
The editorial concluded: "It is not easy to stay away from the smell of paper! We will miss the joy of turning the pages like taking fresh bread out of the oven in the morning. But life is the most sacred thing. We can take everything, from detention to arrests, but our sense of responsibility does not allow us to put our friends' life at risk because of this epidemic."