SETA targeted Kurds and opposition abroad
The AKP-linked SETA, began to target Kurds and opponents abroad. Journalist Doğan Özgüden is also among those targeted.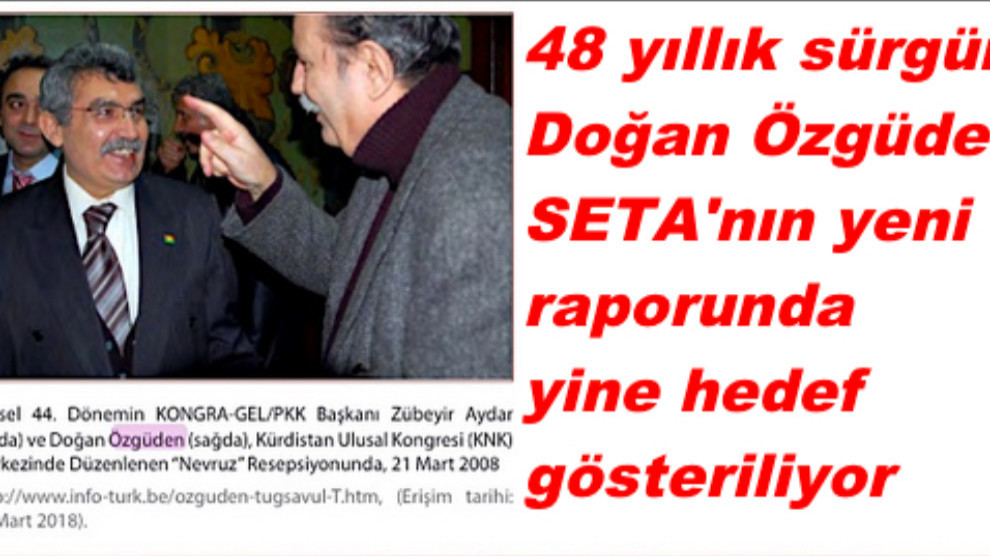 The AKP-linked Foundation for Political, Economic and Social Research (SETA) published a report entitled "International Media Outlets' Extensions in Turkey".
The report listed the professional backgrounds and social media posts of journalists working at BBC Türkçe, Deutsche Welle Türkçe, the Voice of America, Sputnik Turkey, Euronews Turkey, Independent Turkey and China Radio International (CRI) Turkey.
The report accused these organizations of "carrying out a perception work."
Citing the social media posts and retweets of the journalists, SETA also referred to the newspapers and news websites BirGün, T24, bianet, Evrensel, Cumhuriyet, Diken, DW Türkçe and Reporters Without Borders (RSF) as "the media that come to the fore with their anti-government news."
Kurds was targeted both inside and outside Turkey. SETA has published a new pseudo-report entitled "PKK structuring in Europe ".
In the report, Kurdish organizations and executives abroad as well as associations in solidarity with Kurds have been targeted and names, photographs and addresses are published.
Journalist Doğan Özgüden targeted
SETA also targeted 83-year-old Doğan Özgüden in the new report. The 666-page long report considered professional activities as "terrorism".
Özgüden was repeatedly targeted by the Turkish Ambassador and the Turkish media and organizations during the AKP rule, and the Belgian Government had to put him under close protection.