RSF: Iran concealing coronavirus figures
Iran is ranked 179th out of 180 countries in RSF's 2019 World Press Freedom Index.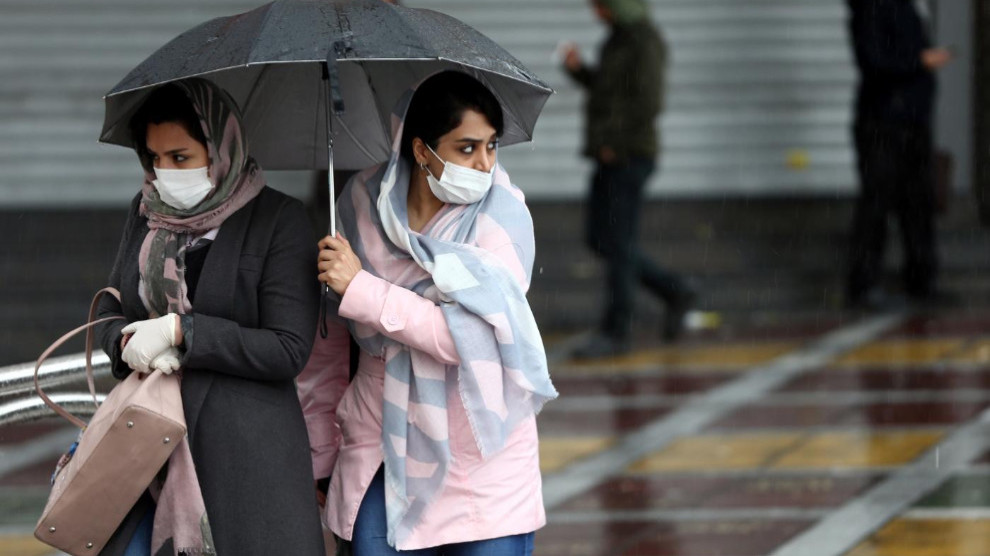 According to Iranian official reports today, the coronavirus epidemic has killed 15 people and infected a total of 95 in the Islamic Republic, which seems to be concealing information about the epidemic in line with China's example, said RSF.
Reporters Without Borders (RSF) released a statement condemning Iran's persecution of media outlets and journalists publishing independent information.
The presence of the coronavirus known as Covid-19 in Iran was suddenly revealed when pro-government media reported on 20 February that two Iranians had died in the holy city of Qom after testing positive for the virus, RSF recalled. Since then, the authorities insist they have the situation under control but they have refused to publish exact figures for deaths and infections and have obstructed journalists trying to cover the story.
The statement by RSF said: "Freelance journalist Mohammed Mosaed was summoned and interrogated by Revolutionary Guard intelligence officials on 23 February in connection with the messages he had posted on social media about the epidemic. He was released after questioning but his phone and computer were seized and his Twitter and Telegram accounts have been closed."
RSF pointed out that: Qom parliamentary representative Ahmad Amir Abadi Frahani drew attention to an example of the government's disinformation in a statement to the press the next day. "The epidemic began three weeks ago but the health ministry delayed announcing it," he claimed. "In two weeks, 50 people have been killed by the virus in Qom." The initial source of the outbreak is said to have been a Koranic school in the city that receives Muslim religious students from China."
Health ministry director-general Iraj Harirchi immediately denied Frahani's claim and, using the term employed two days earlier by Supreme Leader Ali Khamenei, condemned a "propaganda war." The next day, both Frahani and Harirchi were told that they were infected with the virus.
RSF continued:
On social media, journalists have been protesting against the censorship, lies and incompetence of the officials in charge. Internet users have also reported that the online map created by the Johns Hopkins Centre for Systems Science and Engineering that tracks cases of the coronavirus Covid-19 worldwide in near real time cannot be accessed in various Iranian cities.
In response to the online protests, the head of the FTA cyber-police force, Vahid Majid, announced that around 30 people have been arrested in various provinces and charged with "spreading false news online about the spread of the virus."
"For the past year, the Islamic Republic has been concealing information about crises and catastrophes, about flooding, mass protests and the downing of the Ukranian passenger jet," said Reza Moini, the head of RSF's Iran desk. "Respect for the public's right to full, independent, diverse and quality news reporting, as enshrined in the Universal Declaration of Human Rights, is the best way to protect the population and combat rumours. Withholding information can kill."