Journalist Melike Aydın released from prison
After two and a half months in custody, JinNews correspondent Melike Aydın has been released from prison. The trial against the journalist is still pending.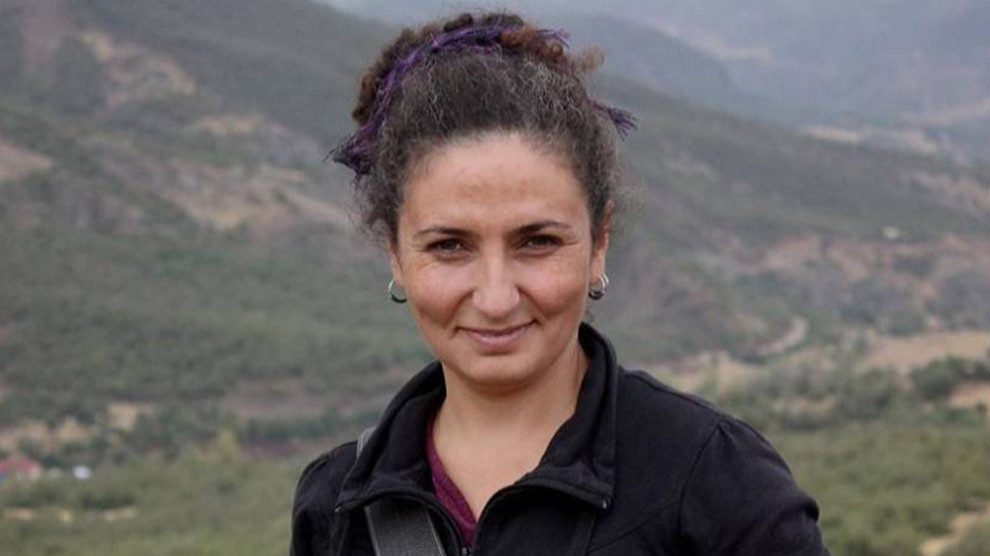 Melike Aydın, correspondent of the women's news agency JinNews, was arrested on 12 November last year by order of the General Prosecutor's Office of Izmir and was imprisoned three days later on charges of "acting for a terrorist organisation".
In the course of the investigation, Ruken Demir, a correspondent of the Mezopotamya news agency, was also arrested in Izmir. Both women are accused of having made telephone calls in the course of their journalistic work. The trial against them is still pending.
Melike Aydin had been sentenced to one year and three months imprisonment in September. The journalist was accused of "spreading terrorist propaganda" based on an article in the social media. Execution of the prison sentence was suspended while she remained in prison.
The arrest warrant against journalist Melike Aydın has been revoked at the request of her lawyer. Aydın was released from the Aliağa-Şakran Prison in the western Turkish province of İzmir on Thursday.
Repression - everyday life for Kurdish journalists
State repression, accusations of alleged terrorist support or insulting the president, obstruction of research and threats on the street - all this is part of the everyday life of critical journalists in Turkey. Those who report from the Kurdish regions of the country are under special observation by the authorities and the judiciary.
The Initiative of Free Journalists (ÖGI) announced in early December that 139 journalists are in prison in Turkey because of their work and said: "It is impossible to speak of freedom of the press in Turkey. According to a census of the Platform of Imprisoned Journalists (TGDP), there were as many as 197 journalists in Turkish prisons as of 4 December.
RELATED NEWS: