Journalist Mehmet Erol acquitted of terror charges
A Turkish court in Amed has acquitted Kurdish journalist Mehmet Erol of "terror propaganda" charges. Erol had been accused in connection with articles in the social media.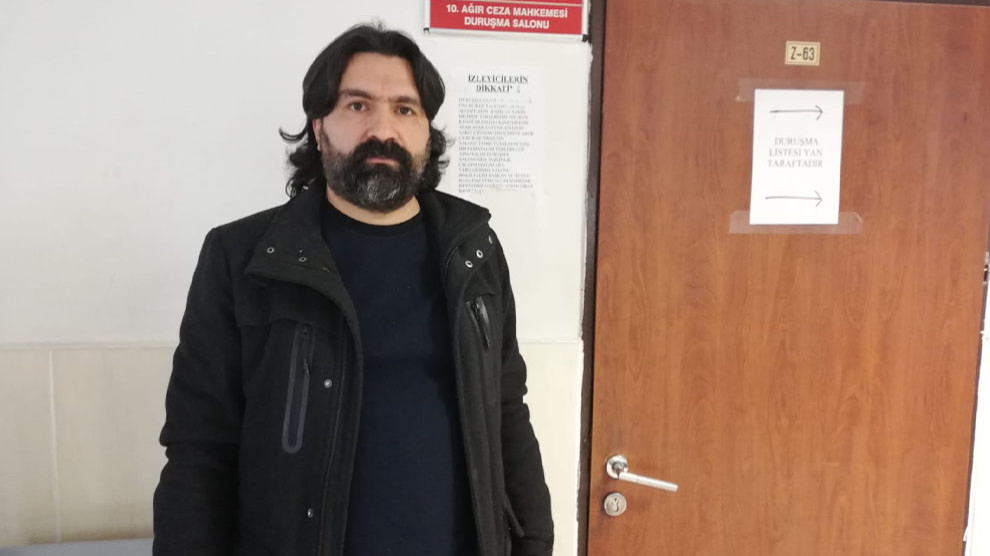 Kurdish journalist Mehmet Erol has been acquitted of the "terror propaganda" charges. The trial against him took place on Friday before the 10th Heavy Penal Court in Amed (Diyarbakir) province.
In the indictment prepared by the Chief Prosecutor's Office in Diyarbakir, Erol was accused of "terror propaganda" in connection with articles shared on the social network Twitter. Specifically, it concerned articles that the journalist had written between 2013 and 2015 as an employee of the press office of the Party of Democratic Regions (DBP). In other words, articles that Erol circulated on behalf of the DBP via the official Twitter account of his employer.
The indictment accused the journalist of having praised, legitimized and supported "acts of violence of a terrorist organization" with the texts in question.
Concluding that the social media posts in question were to be evaluated in the scope of freedom of expression, the court acquitted the journalist who, if convicted, would have faced up to seven and a half years in prison.