Investigation against Kurdish journalist killed in Cizre in 2016
Rohat Aktaş, the editor-in-chief of Azadiya Welat newspaper, who was murdered in Cizre, was investigated together with 26 other journalists.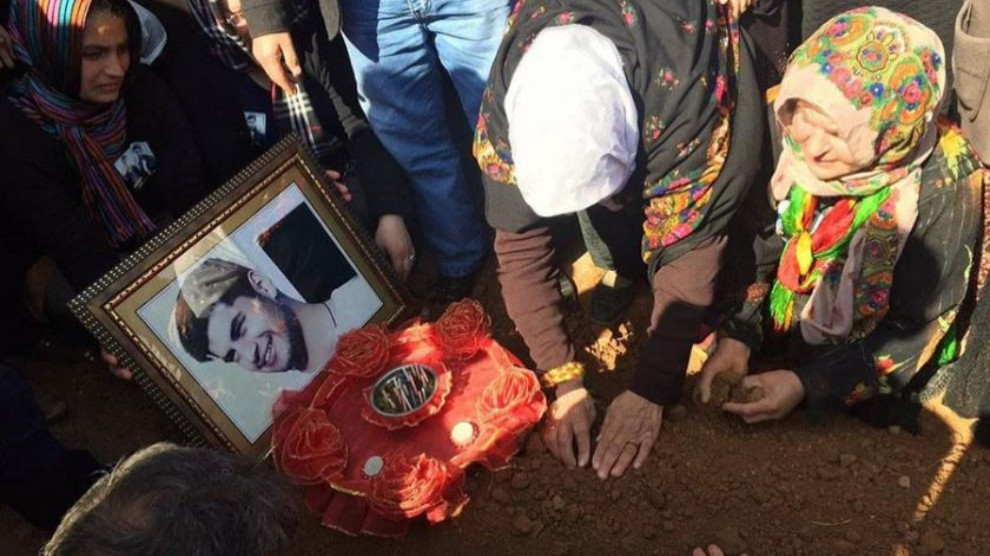 According to Mesopotamia Agency, journalists and workers of Azadiya Welat, which has been closed by Government Decree (KHK) were summoned in court by the Diyarbakır Chief Public Prosecutor's Office that has launched an investigation against them. So far, 6 journalists and 3 former employees were summoned to the Diyarbakır TEM Branch Directorate and their statements were taken.
Among the journalists investigated is journalist Rohat Aktaş who was murdered in the basements in Cizre in Şırnak in 2016.
27 journalists investigated
The names of those who were called to give statement are as follows: "Azadiya Welat newspaper concessionaire Ramazan Ölçen, Editor-in-Chief Ismail Çoban. Journalists; Bişar Durgut, Emrah Kelekçiler, Mehmet Çetin Altun, Melek Bozan, Rojhat Bilmez, Zafer Tüzün, Zeynel Abidin Bulut. Newspaper employees Elfesiye Baran, Ferit Köylüoğlu, Metin Gul, Yildirim Temel, Hamza Bicer, Cihan Ipek, Haci Yusuf Topaloglu, Serdar Kale, Ozkan Ozbayhan, Seydos Dayan, Welat Yalcin, Welat Oztekin, Mehmet Emin Kaya, Sadik Araz, Harun Aydin, Mehmet Sah Aydemir and Mehmet Selim Azçalışan. "
Bişar Durgut, Emrah Kelekçiler, Mehmet Çetin Altun, Rojhat Bilmez, Zafer Tüzün and Zeynel Abidin Bulut, Elfesiye Baran, Mehmet Şah Aydemir and Welat Öztekin, who gave testimony by going to TEM, have been asked whether they have contacts with an illegal organization.
Azadiya Welat Editor-in-Chief Rohat Aktaş, who was killed on 13 February 2016 with 60 people in the basement where he took refuge during the genocide attacks in Cizre, was also investigated.