Journalist Aydın Keser accused of terror propaganda
The Turkish regime's attacks against the free media continue unabated.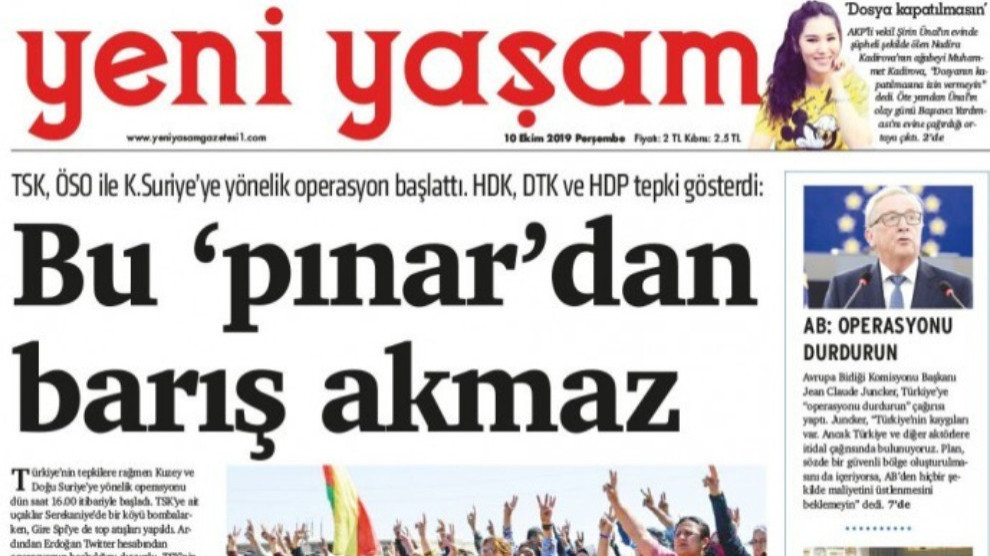 Istanbul Chief Prosecutor's Office accuses the journalist Aydın Keser of terror propaganda. The background of the indictment is an article published on 10 October 2019 in the daily newspaper Yeni Yaşam with the headline "No peace flows from this spring".
The Turkish army had started the day before the invasion campaign "Operation Peace Spring" against North and East Syria in violation of international law.
Keser is editor-in-chief of the newspaper and will have to answer for the article before the 22nd Criminal Court Istanbul on February 7th.