DFG reports rights violations against journalists in September
The Dicle Fırat Journalists Association (DFG) in Amed published its 'September Report on Violations of Journalists'.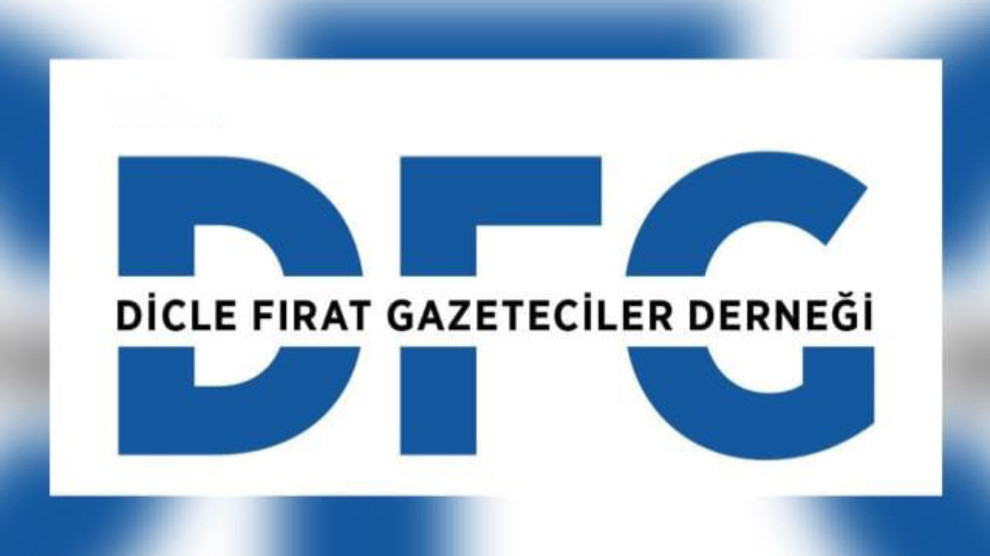 The report said: "In September there was almost no day without repression of journalists. In September access to several websites and and agencies was blocked, the main purpose being that of preventing the dissemination of news not liked by the government. Televisions were also targeted with screen blackouts."
Referring to the blackout of Tele1 and Halk TV for 5 days, the report also said that fines were also imposed on many televisions.
The report reminded that journalists Ferhat Çelik, Aydın Keser, Barış Pehlivan, Hülya Kılınç and Murat Ağırel were punished for reporting on the funeral of a MIT [Turkish Secret Service] element.
The report also said: "On the first day of the October, journalist Hakkı Boltan was detained after a raid of his house. Boltan was released on condition of judicial control after being detained for days. While writing our report, another news that deeply saddened us came from Van. In the early hours of the morning of 6 October, the Van office of the Mezopotamya Agency was raided by the police. At the same time, 5 journalists in the city were detained following raids to their homes. The Mezopotamya Agency has documented the horrible torture against Servet Turgut and Osman Şiban, who were detained in the rural of Çatak district of Van, and were thrown from a military helicopter. Turgut lost his life after spending days in intensive care. Our journalist friends were taken into custody in Van because they revealed these facts."
Balance for September
The Dicle Fırat Journalists Association said that 89 journalists were in prison at the end of September, and added: "In September, 6 journalists were detained, 1 journalist was put under pressure to be turn into an informer, 4 journalists were investigated, 4 journalists were prosecuted, 4 journalists were prevented from following the news they were after, 2 journalists were arrested, 66 journalists were on trial, 32 news and 3 websites were blocked. 10 journalists were sentenced to 35 years, 10 months and 13 days in prison and a fine of 20 thousand TL."