Ciwan News Agency closed for the 22nd times in Turkey and Bakur
The Ciwan News Agency is subjected to censorship by the occupying Turkish state.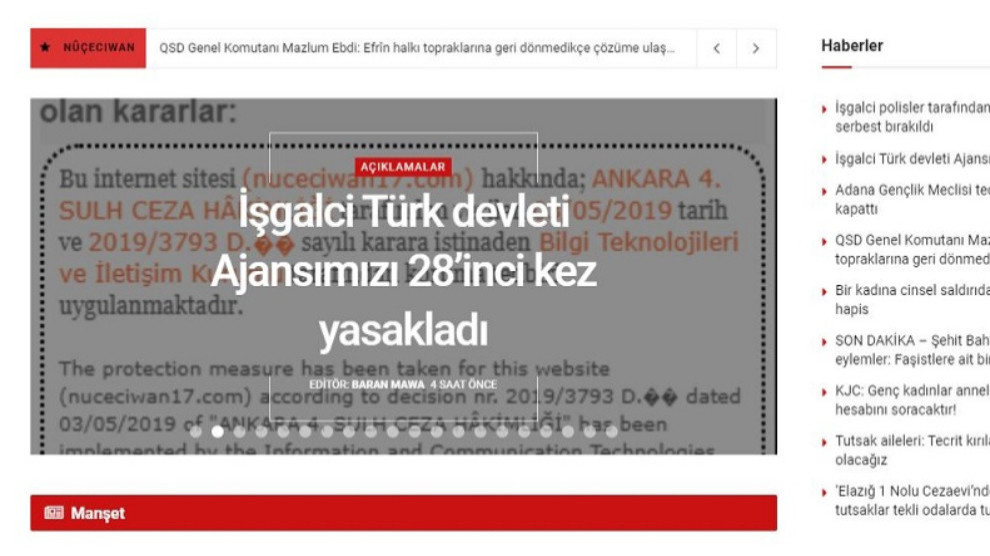 Ciwan News Agency (Nûçe Ciwan) has been blocked for the 32nd times in Bakur Kurdistan and Turkey.
In a written statement Ciwan told readers and followers that "once again we have been closed down. Our struggle will continue to grow in line with the revolutionary and free press tradition until we overcame occupation and censorship.
Our new address is: https://www.nuceciwan22.com/"