German intelligence expert: France can punish Turkish state terrorism
Commenting on former Turkish Official Pekin's words about the murder of 3 Kurdish women revolutionaries by the Turkish state in Paris, Germany's intelligence expert Schmidt-Eenboom said: "After this confession France can punish Turkish state terrorism."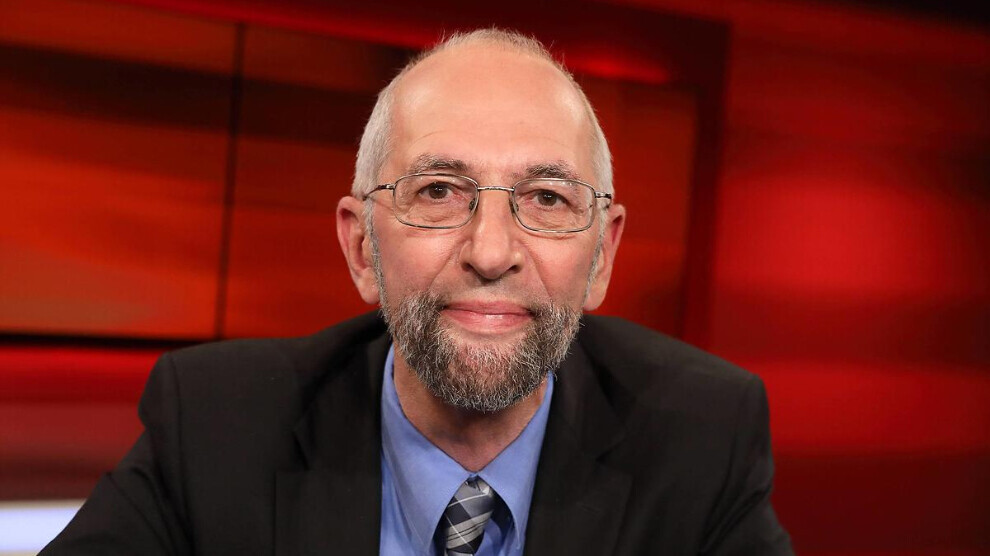 In a program broadcast on CNN Türk on 16 February 2020, Ismail Hakkı Pekin, former Chief of the General Staff Intelligence Department, targeted KCK executives and said that KCK executives in Iraq, Syria and Europe should be targeted. "They [KCK] also have their elements in Europe. We have to do something. I mean, it was already done once in Paris..."
Germany's intelligence expert Erich Schmidt-Eenboom spoke to ANF about the remarks by Pekin, amounting to a confession of the murders of PKK founder Sakine Cansız, KNK Paris representative Fidan Doğan and Kurdish youth movement member Leyla Şaylemez.
Eenboom, previously known for his research on the Paris massacre and the Turkish intelligence MIT's activities in Germany and Europe, drew attention to the fact that the statements of former Turkish state official Pekin regarding the events in Paris on 9 January 2013 could affect the judicial process in France.
Describing the murder of three Kurdish women revolutionaries in Paris as "Turkish state terror", the German intelligence expert added: "If France does not want to give up and thus leaving Turkish state terrorism unpunished, it may do something after Pekin's words."
Eenboom defended the thesis that murders and assassinations such as the Paris ones cannot occur in Germany. Asked about whether he still thinks so after Pekin's words saying that Kurdish politicians living in Europe should be targeted, he said: "I think Germany has no need to fear about this. I still defend my thesis that MIT cannot commit murders in Germany. I think that the German government has taken adequate measures like other European partners as to ensure the monitoring of Turkish intelligence workers and eventually expel them if they deem it necessary. In other words, Germany is breathing on their neck and this is a deterrent."
Erich Schmidt-Eenboom, who is the Head of the Peace Policies Research Institute and known for his research on the activities of Turkish and other intelligence organizations in Germany, said that the declarations by MIT officials, Erhan Pekçetin and Aydın Güney, who gave detailed information about the Paris Massacre in a program broadcast on ZDF channel last June, was "convincing".
Reminding that French intelligence and security units gave the French prosecutor's office the information that the assassination order for the triple murder in Paris was given by Turkish president Erdogan himself and that these testimonies were included in the investigation file, according to Schmidt-Eenboom, the Federal German government warned Ankara to "not cross the red line" so that no similar event would happen in Germany.
RELATED NEWS: