Heyva Sor presents documentary about Kobanê resistance
The documentary made by Heyva Sor a Kurdistanê (Kurdistan Red Crescent) Italian branch about the ISIS brutality was shown in Livorno.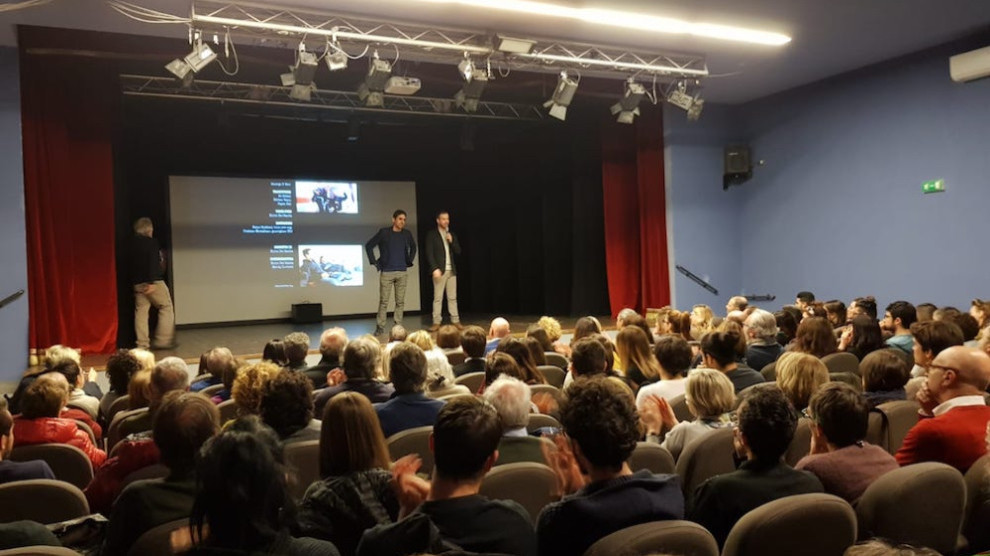 Kurdish Red Crescent Heyva Sor a Kurdistanê Italian branch based in Livorno presented in its main centre the documentary telling about the Kobanê resistance, ISIS brutality and human drama.
The documentary was made by Enrico del Gamba and Giacomo Sini, who work for Heyva Sor.
The film was screened twice in a few days.
With the support of the municipality, the movie started to be shown in universities, high schools and secondary schools. In this context, the film was screened at Polo Liceale Francesco Cecioni High School on Tuesday.
Heyva Sor officials expressed their satisfaction and said Italians showed great interest in the film.