First Kurdish course ended in Bocholt
The Kurdish course given by the German Kurdish Institute in Bocholt lasted 12 months and was successfully completed.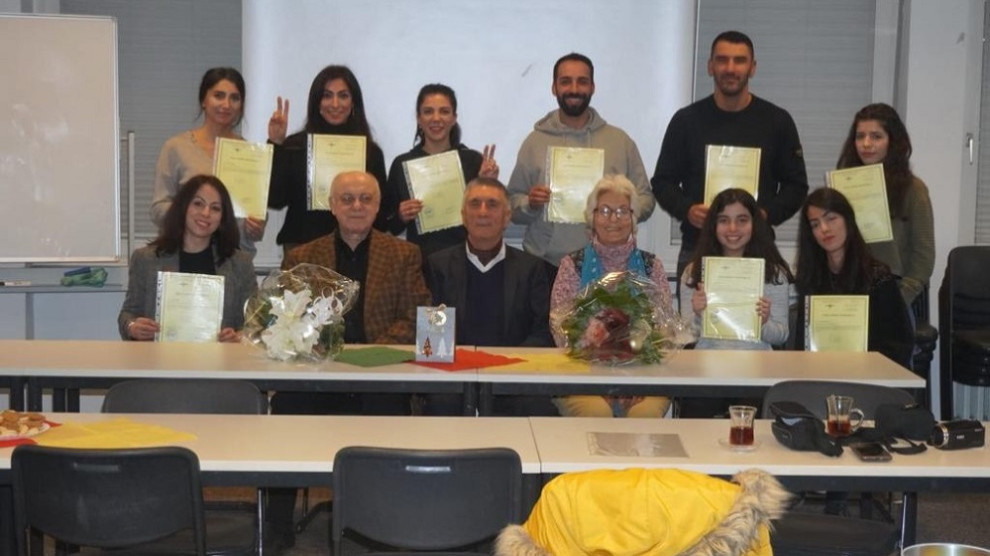 A total of 12 people took part in the course which saw Mazhar Zümrüt, the director of the institute, as teacher.
Kurdish Institute director Mazhar Zümrüt and co-chair Fevzi Özmen handed out certificates to the students at the end of the course.
Zümrüt and Özmen expressed their happiness because of the efforts of the students and the importance they attach to the Kurdish language.