Zapatistas women call for Second Women Gathering
Zapatistas women from Chiapas (Mexico) have launched an appeal to women around the world to join the Second Gathering to be held on 26, 27, 28, 29 December.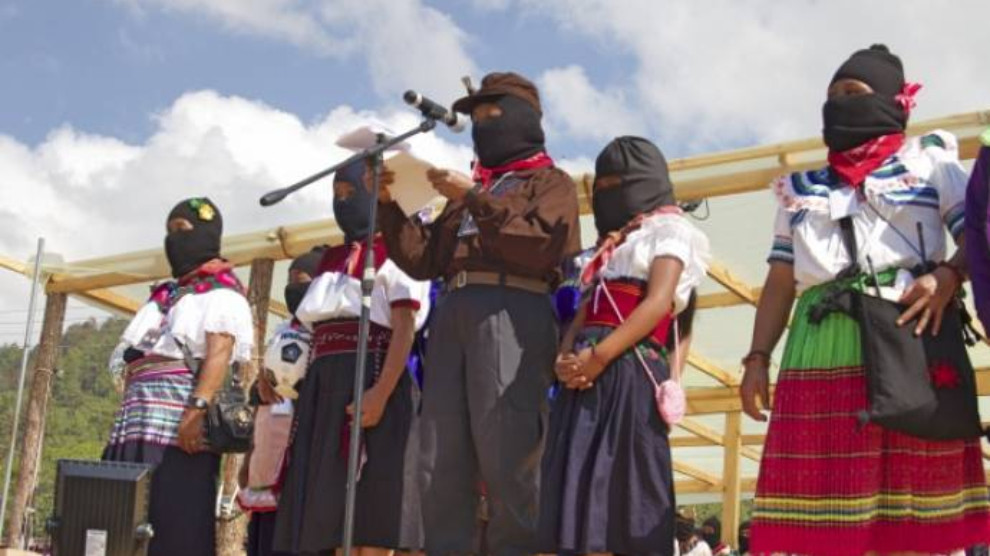 In the letter to women, the Zapatistas said: "We are calling for a Second International Encounter of Women Who Struggle, focused on one theme only: violence against women. We want to address this theme in two parts: to denounce the violence and to discuss what we are going to do to stop the massacre. So we invite you sister, compañera, to come meet with us so that we may together express our rage and state clearly what is happening to us all over the world."
The Zapatistas women added: "We think this is important because we see that they try to scatter our pain: they talk about a woman raped somewhere, a woman beaten somewhere else, a woman disappeared over there, a woman murdered over here. They do that so that we think this is the problem of some woman somewhere out there, but that such a thing wouldn't happen to us, that the problem isn't that serious and that the bad governments will handle it."
The Zapatistas women continued: "The invitation to this gathering is based on one theme alone: violence against women, divided into two parts, denunciation and proposals for how to stop this war against us. It's not that we're going to come to an agreement to all struggle the same way; we know everyone has their own ways, calendars and geographies. But listening to different forms of struggle can give us ideas for how to shape our own struggles, according to what we see works for us and what doesn't."
The gathering will be held at the Semillero that will be called "The Footprints of Comandanta Ramona," in the Caracol "Whirlwind of Our Words" in the Tztoz Choj zone (community of Morelia, Autonomous Zapatista Municipality in Rebellion [MAREZ] of 17 de Noviembre).