YPJ fighter abducted from northern Syria sentenced to life imprisonment in Turkey
YPJ fighter Çiçek Kobanê has been sentenced to life imprisonment in Turkey. Her defense attorney had demanded acquittal because her capture in northern Syria and her abduction to Turkey already violated international law.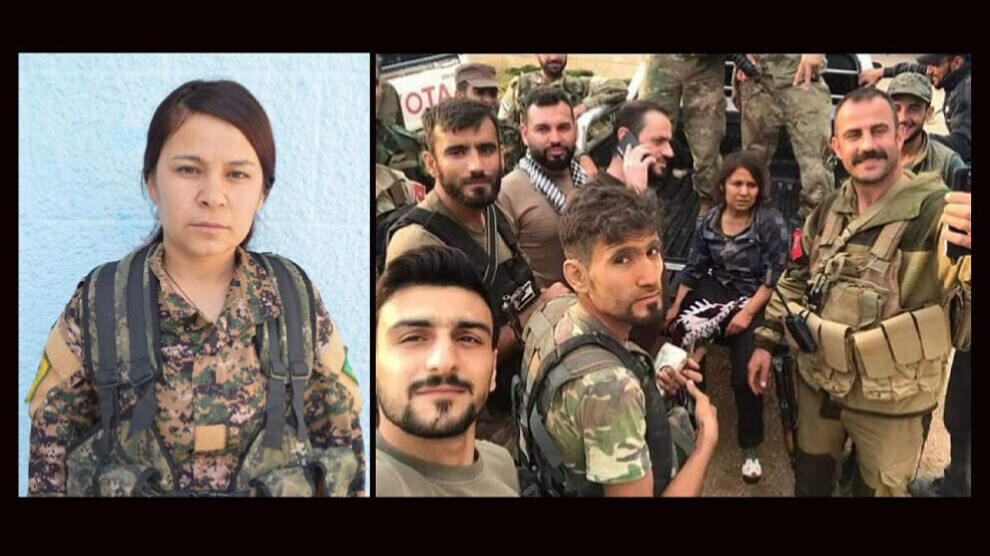 YPJ fighter Çiçek Kobanê (civil name: Dozgin Temo) has been sentenced to life imprisonment in Urfa following her deportation to Turkey in violation of international law. The court considered it proven that the young woman had destroyed Turkey's state unity and integrity and committed murders.
Çiçek Kobanê had fallen into captivity of the jihadist militia Ahrar al-Sham in Ain Issa in northern Syria in October 2019. The group is part of Turkey's jihadist proxy corps and is involved in the invasion of Rojava. After her capture, the Kurdish woman from Kobanê, who was born in Raqqa, was taken across the border into Turkish territory. Since then she has been held in a high-security prison in Urfa province bordering Syria.
During the sixth hearing of the trial against her, Çiçek Kobanê participated in the hearing from prison via video conferencing system SEGBIS. Her defense attorney Hidayet Enmek demanded before the verdict was handed down that the background to the capture of his client be clarified. For this, he said, the jihadists must also be heard. Enmek pointed out that Çiçek Kobanê was unarmed and injured when she was captured. He said Çiçek's capture and transfer to Turkey violated international law, adding: "This will become clear at the latest when international courts deal with the case. My client is Syrian. Since she was not involved in any action against Turkey, I demand her acquittal."
After the verdict was announced, Hidayet Enmek announced that he would appeal against the verdict.
RELATED NEWS: