Mother of Çiçek Kobane calls for action for her daughter
The trial of YPJ member Çiçek Kobane, who was abducted to Turkey by Islamists last October, will resume in Urfa on Tuesday. Her mother appeals to human rights organizations to stand up for her.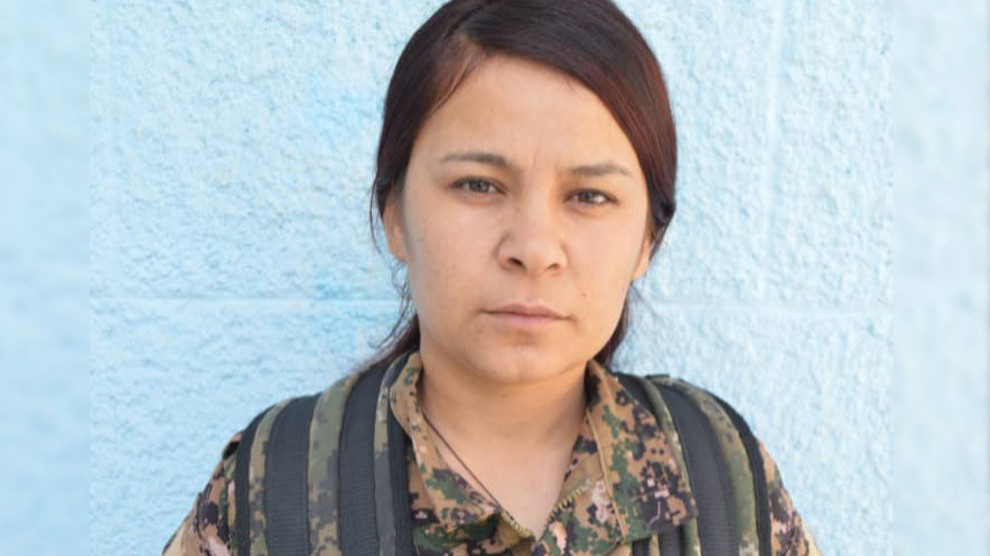 The trial against Çiçek Kobane will continue on 28 July in Urfa, Turkey. Her mother is appealing to human rights organizations to stand up for her daughter who was abducted by jihadists from northern Syria to Turkey.
Çiçek Kobane was injured on 21 October in the village Mişrefa near Ain Issa when she was taken prisoner by the jihadist militia Ahrar al-Sham / Battalion Darat Izza (Dar Taizzah), who, within the jihadist invasion troops "Syrian National Army" (SNA) set up by Turkey, have taken part in the occupation in northern Syria in violation of international law. Photos and videos of the capture, announcing the imminent execution of Çiçek Kobane, appeared on online networks.
The jihadists presented the YPJ fighter and shouted, "To the slaughterhouse, to the slaughterhouse." Only after international protests was she transferred to Turkey. In Urfa, a platinum plant was inserted during an operation on her foot, after which the Syrian citizen was remanded in the high security prison Urfa. Since the operation, Çiçek Kobane has not been able to stand up on her own and look after herself. The trial against her began in early June. The charges against the prisoner of war are "disturbance of the unity and integrity of the state", "membership in an armed terrorist organization" and "premeditated murder attempt".
The campaign Women Defend Rojava has spoken with the mother of Çiçek Kobane in Northern Syria. The family lived in Turkey for seven years. In March, Çiçek Kobane's father and two brothers were forcibly expelled. In the meantime the whole family is back in Rojava.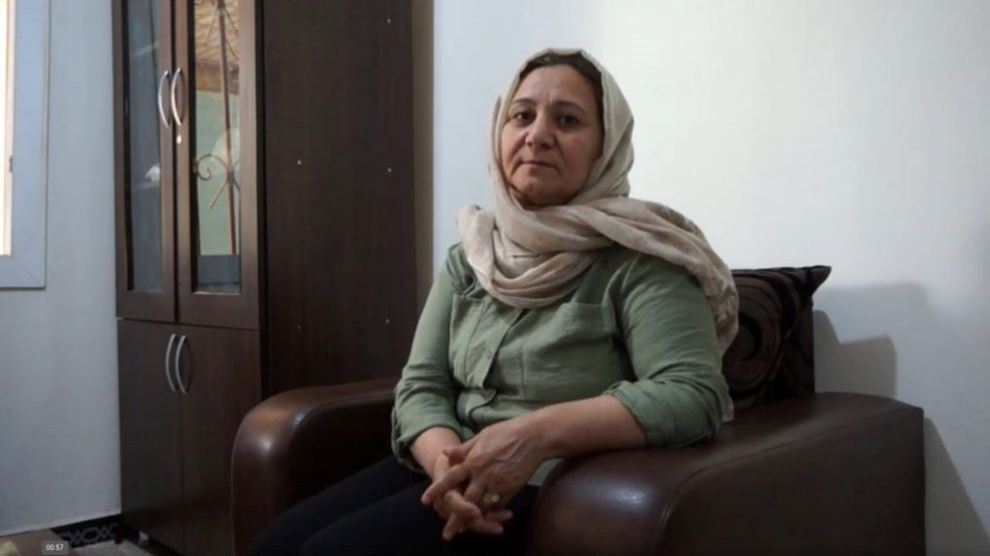 What can you tell us about the current situation of your daughter and how she ended up in a Turkish prison?
In the beginning, we didn't have any information for 4 days and when she disappeared, we thought she must have been killed. After four days a video was sent to my husband's phone of her being captured. We immediately informed everyone we knew in Rojava and started looking for her.
At that time we were living in Turkey, however, we were able to find a Kurdish lawyer and went to a government establishment with her picture. We were afraid of also getting arrested but wanted to find out where she was and confirm if she was alive.
There is constant oppression on the Kurdish population and their rights within the Turkish state. The Kurds are the fourth largest ethnic group in the Middle East and one of the most persecuted minorities of our time. Nowhere is their future more threatened than in Turkey where Kurds are one-quarter of the population.
After some days in the hospital and another week Urfa prison Çiçek was brought to Hilwan prison without any medical care and still with metal in her leg.
How are her health and psychology and could you communicate with her?
Her leg is in a really bad state. She can't move around properly, walk, or change her clothes. She's really worried about her health. We've been struggling to get her medical treatment for her leg but for 6 months, but she still hasn't received any. She's unable to be self-sufficient and this is affecting her psychology. The biggest priority is for her leg to be treated.
In the time of corona, many prisoners were released but she and other political prisoners were not. She was wounded and because of this, she should've been released.
All visitations were suspended and no precautions against the virus were taken; not even medical checks.
Turkey has also been implementing various measures to fight COVID-19 within prisons across the country, including a highly contested special amnesty law that enabled the release of some 90 thousand convicts.
According to reports by human rights and prison monitoring organizations, the conditions of prisons have worsened with the pandemic.
Turkish authorities do not follow principles and guidelines specified by the World Health Organization, the Committee for Prevention of Torture (CPT), or the human rights commissioners of the United Nations and the Council of Europe. The lives of prisoners are highly at risk.
How often were you able to see Çiçek? How your family was treated?
We could visit her once a month and speak on the phone once a week for 10 minutes. We've lived with the constant pressure of the Turkish police being in our house every month. We received threats and have been humiliated. My husband and two sons were arrested and tortured. They even broke my husband's fingers.
Our lawyer was also arrested and received the same treatment.
Because of this constant pressure and threat, three months ago we decided to leave Turkey and come to Rojava, where we're originally from. We haven't seen our daughter since."
The Turkish government has not suspended its anti-Kurdish policies even under the conditions of a global pandemic. On the contrary, the government is using the pandemic as an opportunity to further repress Kurdish democratic institutions; their municipalities in particular.
Do you want to send any message to the international population?
Human rights organisations should not remain silent, because Turkey is violating international law. Cicek was not arrested in Turkey. She was wounded and kidnapped in her country. She was kidnapped in front of the world by jihadist mercenaries and handed over to Turkey. This makes it obvious that Turkey cooperates with jihadist groups and supports them.
The trial of our daughter has been set for July 28, 2020. We want the human rights organisations to be aware of her situation and intervene to help her to come back home to her family.
RELATED NEWS: