YJA Star guerrillas: Our legacy will lead us to victory
"As YJA Star guerrillas, we are fighting against the oppression system, and we will continue to fight against the torture of our people, the Turkish state, and its never ending war."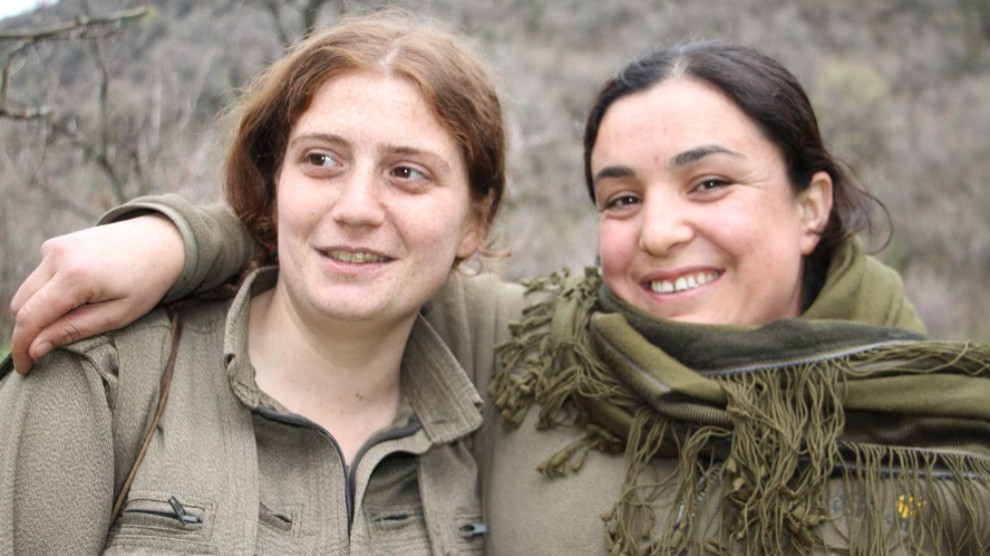 YJA Star guerrillas talked to ANF about the role of the Kurdish women in the Kurdistan Freedom Struggle and how the colour of the women is reflected in this struggle.
YJA Star guerrilla Avaşin Varto reminded that Kurdish people's leader Abdullah Öcalan underlined the need for the person to return to the essence. She reminded in particular Öcalan's words, 'Knowing yourself is the biggest war'.
Noting that the effort of the woman to know herself has also increased the struggle for freedom, Avaşin said: "Wherever there is a woman or people who are oppressed, YJA Star guerrillas have been there and did what was necessary. This is a legacy left by our martyrs. Today everyone knows martyr Zilan (Zeynep Kınacı). She is one of our great commanders who predicted the conspiracy developed against our president in the 1996 process and played a role in breaking the deadlock."
Guerrilla Avaşin Varto recalled then the role of "Bêrîtan, one of our great martyrs who refused to surrender in the 92-93 developing war in South Kurdistan and showed us that freedom is the only option."
As for today's war, guerrilla Avaşin Varto said: "This war is a continuation of the previous ones and we have gained years of experience. These experiences and values ​​are sufficient heritage for us to achieve victory. As YJA Star guerrillas, we are aware of this. Re-creating women is as valuable as creating a free country. In guerrilla warfare, it was the woman who set the resistance style and showed us how we should fight."
Another YJA Star guerrilla, Dicle Rohat, said that war was not inherent in women. Recalling that the woman played her role in war, death, stopping bloodshed, and providing peace, guerrilla Rohat added: "Today, however, as YJA Star guerrillas, we are fighting against the oppression system, and we will continue to fight against the torture of our people, the Turkish state, and its never ending war. The Kurdish woman has never been silent against the attack on her land; played a role and fought. We have to recognise that if the woman gained an improvement in style and tactics in the guerrilla warfare, it is thanks to the effort of our leader Öcalan."