YJA Star guerrilla: Our responsibility is an honour for us
Beritan Botan is a fighter of the female guerilla force YJA-Star. Regarding the situation in South Kurdistan's Heftanin, she says: "We promise to defeat the enemy in Kurdistan in 2020."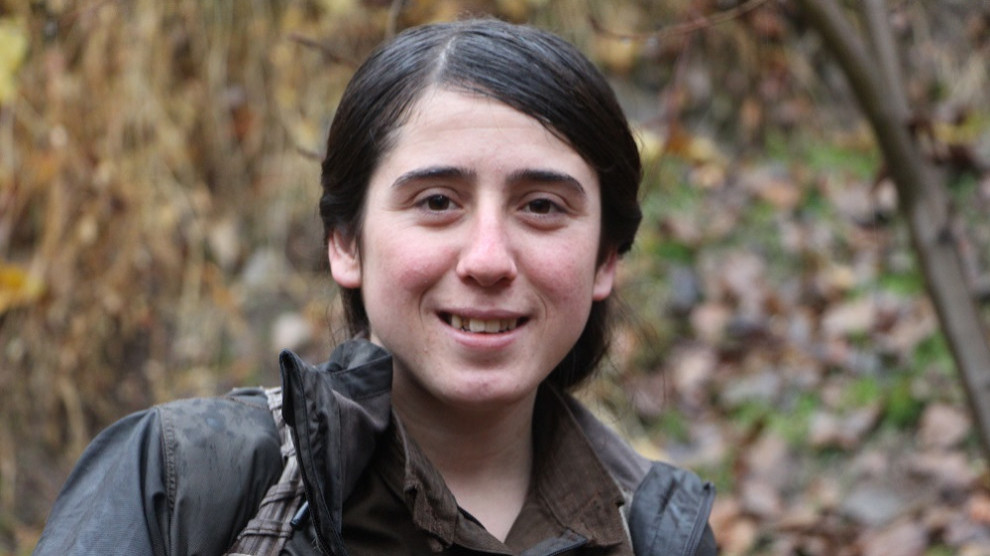 The fighters of HPG and YJA-Star started an operation called "Cenga Heftanin" against the Turkish invasion forces in the South Kurdistan region of Heftanin on 23 August. ANF spoke with Bêrîtan Botan, a fighter of the women's guerrilla troops YJA-Star, about developments and perspectives in the region. "We promise to defeat the enemy in Kurdistan in 2020", the guerrilla fighter said.
Regarding the Cenga Heftanin [Battle of Heftanin] offensive, Botan told the following: "The enemy believed that they would defeat us by trusting in their technology. They gave in to the illusion that we would give up our positions. All the enemy's plans and attacks were thwarted by our comrades with great sacrifice. With its attacks, the enemy wants to bring our people in Southern Kurdistan and the fertility of the region under its control. We will not allow this, because the country is ours. In the Cenga Heftanin offensive, we have overrun many enemy positions and carried out many effective actions. We have stormed the positions with anger, mainly at the murdered Kurdish children. We will take retaliation for the Kurdish children thirsting for freedom and for the fallen friends. We will take revenge for our fallen comrades Berfîn, Rûbar, Baharîn, Ali, Bêrîtan and Çekdar in this offensive."
"We're not fighting Turkish soldiers but ISIS gangs"
Bêrîtan Botan explains that a war of high intensity is taking place in Kurdistan: "The fascist Turkish state believes it can wipe out the PKK militants by using ISIS gangs. At the moment we are not fighting against Turkish soldiers but against ISIS gangs. Because the Turkish state is afraid, it sends ISIS gangs to the mountains of Kurdistan. Let them come with their technique, let them bring their jihadists, they will not defeat us. The whole world has seen and recognized the power of PKK. The PKK is a movement that fights for the freedom of the peoples. It is a movement that follows the philosophy of the Chairman. Therefore, the fascist state can do what it wants, it will never succeed in Heftanin.
As fighters of HPG and YJA-Star we declare that we will fight in Heftanin in 2020 with great determination and inspiration. We will celebrate the new year in the spirit of our heroic martyrs. We promise that we will intensify our Cenga Heftanin offensive. Our people should know that as militants of PKK, we will fight until the last drop of blood and we will not tolerate the fascist state on our land. As YJA-stars we are aware of our duty and responsibility. This responsibility is an honour for us."