Women's seminar held in Qamishlo
"Women must be free for the building of a free and honorable society," said one of the speakers.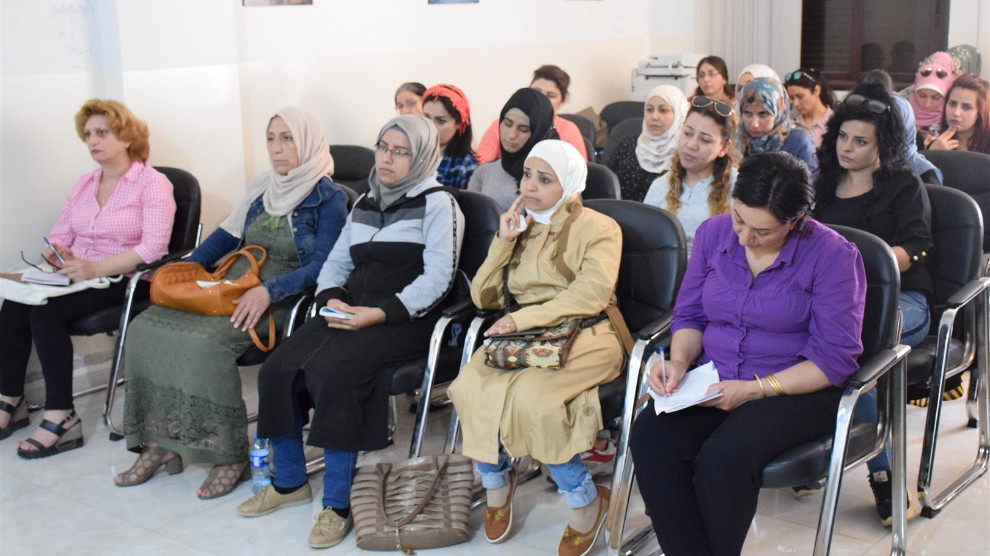 The Intellectual Women's Foundation organised a seminar in Qamishlo city of northern Syria. The seminar, titled "Women before and after Islam", was held at the Cultural Center.
A number of women attended the seminar, as well as representatives of women's umbrella organization Kongreya Star, Autonomous Administration of North and East Syria and political parties. Speakers highlighted the freedom of women.
One of the speakers, Qamishlo Religious Affairs Institution Member Hîbetullah Dilbîz stressed that the women's honor was the honor of society.
Dilbîz pointed out that their objective was the emancipation of women and their rights, saying; "Women must be free for the building of a free and honorable society."