Women representatives from HDP and German Greens meet online
HDP Women's Diplomacy Commission met with German Green Party Woman Spokesperson Ricarda Lang in an online meeting.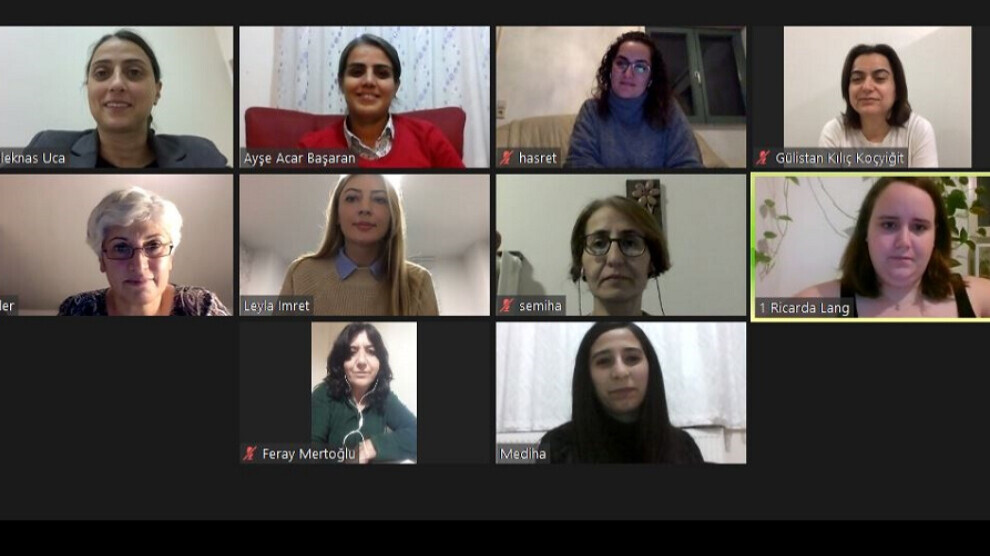 HDP Women's Assembly spokesperson Ayşe Acar Başaran, Foreign Relations Commission co-spokesperson Feleknas Uca, Muş Deputy and Women's Diplomacy Commission member Gülistan Kılıç Koçyiğit, HDP Women's Coordination Members Feray Mertoğlu, Mediha Yüksel, Semiha Şahin and HDP Germany Representative Leyla Imret met with German Green Party Deputy and Woman spokesperson Ricarda Lang in an online meeting.
The meeting addressed several issues, including the approach Germany and Turkey have to the Istanbul Convention and the policies that led to the global spread of violence against women. Likewise, the panellists spoke about the women's struggle in Turkey, alimony rights, refugee and migrant women being raped and abandoned, child abuse and other issues to be brought to Parliament.
Stating that there is a massive attack against women's gains all over the world, HDP Women's Council spokesperson Ayşe Acar Başaran emphasized the importance of international struggle.
German Green Party MP Ricarda Lang said that she agrees on an international women's struggle and is ready to exchange views on action plans.
Online meetings with women from different institutions in Europe will continue.