Women rally in Kobane, call for unity against threats of invasion
Women in North and East Syria are increasingly protesting against the Turkish state's threats of invasion targeting the region.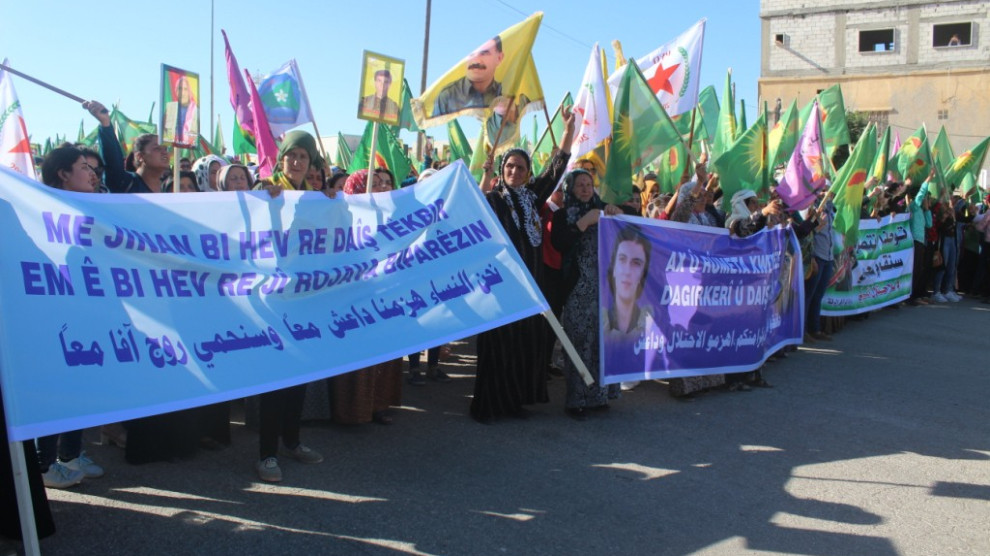 Hundreds of women from Raqqa, Manbij, Tabqa and the Euphrates region gathered at the 19 July Park in Kobane and protested the Turkish threats of invasion.
Joining a march promoted by Kongreya Star from the park to the Free Woman Square, demonstors carried photos of Kurdish People's Leader Abdullah Öcalan, of the martyrs of North and East Syrian revolution, and flags of PYD (Democratic Union Party) and Kongreya Star.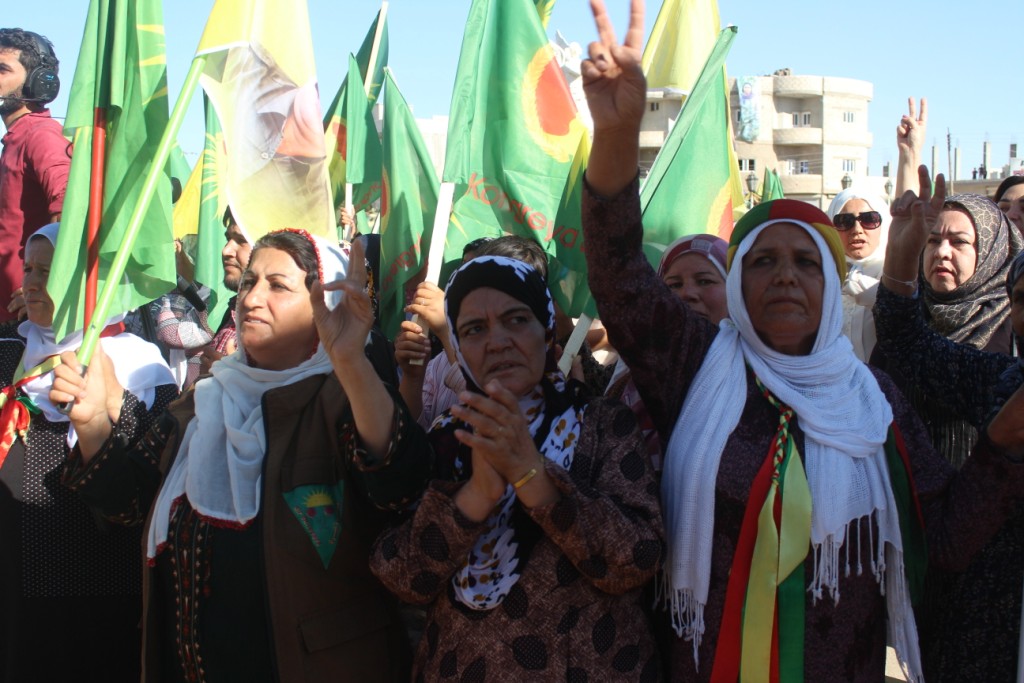 The march ended with a rally when the crowd reached the Free Woman Square.
Speaking here, PYD General Affairs Committee executive Ayşe Efendi recalled that the people of the region have sacrificed their lives for a free life, vowing that; "We will never give up on resistance and we will keep our struggle going until we have achieved victory."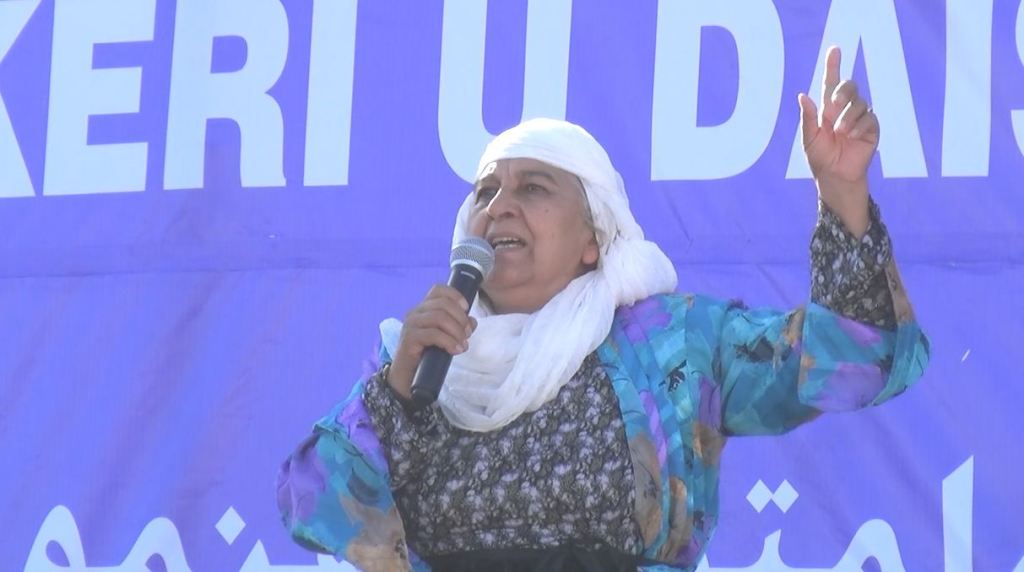 Efendi's speech was followed by the statement of Kongreya Star Coordination, read out in Arabic and Kurdish.
The rally ended with slogans commending the popular resistance, Öcalan and the struggle of women.