Women protesting for Leyla Güven detained in Istanbul
Turkish police take brutal action against those taking to the streets today to protest against the removal of parliamentary membership of two HDP MPs and one CHP MP on Thursday.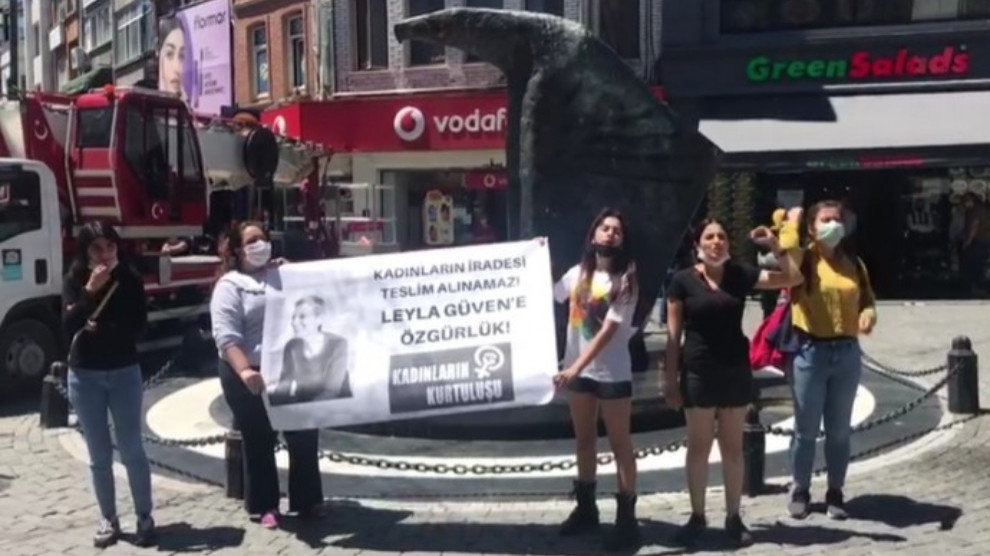 A group of women from the Women's Liberation platform staged a demonstration in Istanbul to express their solidarity with DTK (Democratic Society Congress) co-chair and HDP (Peoples' Democratic Party) MP Leyla Güven. The Kurdish politician was jailed last night after the revocation of her parliamentary membership alongside HDP MP Musa Farisoğlulları and CHP MP Enes Berbeoğlu on Thursday.
The women gathered in the Beşiktaş district today and unfurled a banner reading "Women's will cannot be cowed into submission. Freedom for Leyla Güven".
Chanting "Women strong together" and "Long live women's solidarity", the group made a statement to the press, saying; "We know Leyla Güven for her struggle. The action taken against her is an attack against the struggle of organized women. The State should know that women will not leave the streets. These attacks will be responded with resistance."
Police attacked the women as their statement continued, and took five into custody; Burcugül Çubuk, Başak Yeşilot, Nupelda Çelik, Gamze Taşçı and Şirin Yıldız.