Women of Van support HDP deputy Leyla Güven on hunger strike
Women are mobilising to support HDP Hakkari deputy Leyla Güven who went on hunger strike in prison.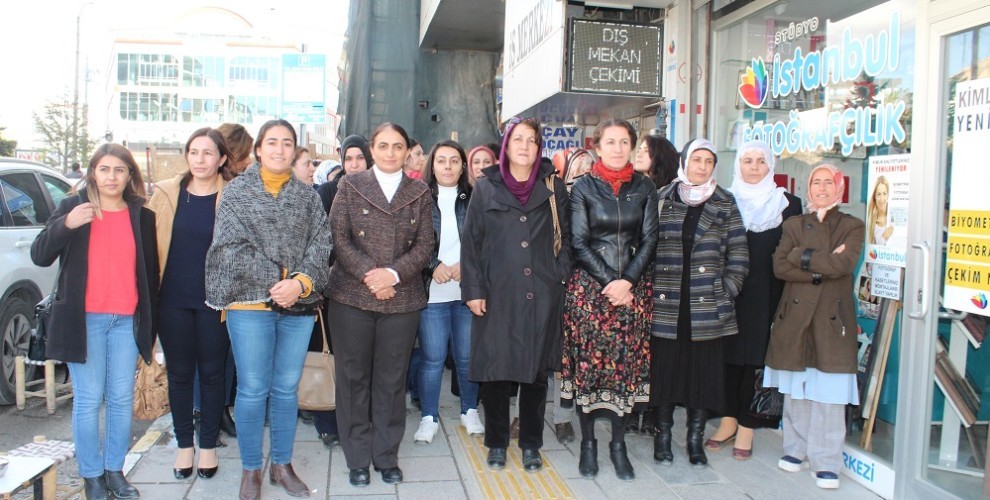 Peoples' Democratic Party (HDP) Women's Council has organised a press conference in front of the party's provincial building in Van province. HDP Van Provincial co-chair, Yadişen Karabulak, DBP (Democratic Regions Party) Van Provincial co-chair, Ayla Tarhan, HDP Van Deputy Muazez Orhan, DBP PM member Şehzate Kurt, municipal co-mayors, Peace Mothers and TJA (Free Women's Movement) activists all joined the press conference.
Speaking at the press conference, HDP Van deputy Muazzez Orhan said: "I condemn the policy of isolation and genocide implemented on the Kurdish People's Leader, Abdullah Öcalan and all political prisoners. I condemn the regime imposed on deputy Leyla Güven: isolation is a crime against humanity".
"We will not step back"
Orhan said that Leyla Güven refused to be taken to court handcuffed and to attend court hearings via SEGBIS (video conference).
"The defense of the rights of the voters represented by Güven is prosecuted as a crime and this is the reason why the Hakkari deputy is still in prison. Our deputy Leyla Güven rejected these claims. She said that a judiciary subjected to a 'tutor' cannot carry out a truly legal process. We are clearly in the presence of an unlawfulness".
Orhan added: "Although Güven is a political prisoner, she has been warned to not 'make a political defence'. In response to this, Leyla Güven said that she was elected in the parliament thanks to the thoughts of Öcalan". 
Güven, said Orhan, "announced that she had started an indefinite hunger strike to protest isolation. We, HDP and Kurdish women, salute this decision with respect and say that we are there for her".
Orhan ended by saying: "No pressure, arrest, detention will make women step back. We will not step back from the democratic demands and struggle of the Kurdish people".