Women's meeting in Geneva discussed common struggles
The World Women's March organised a meeting at the Maison des associations in Geneva. Hundreds of women from Swiss, European and immigrant women's movements attended the meeting.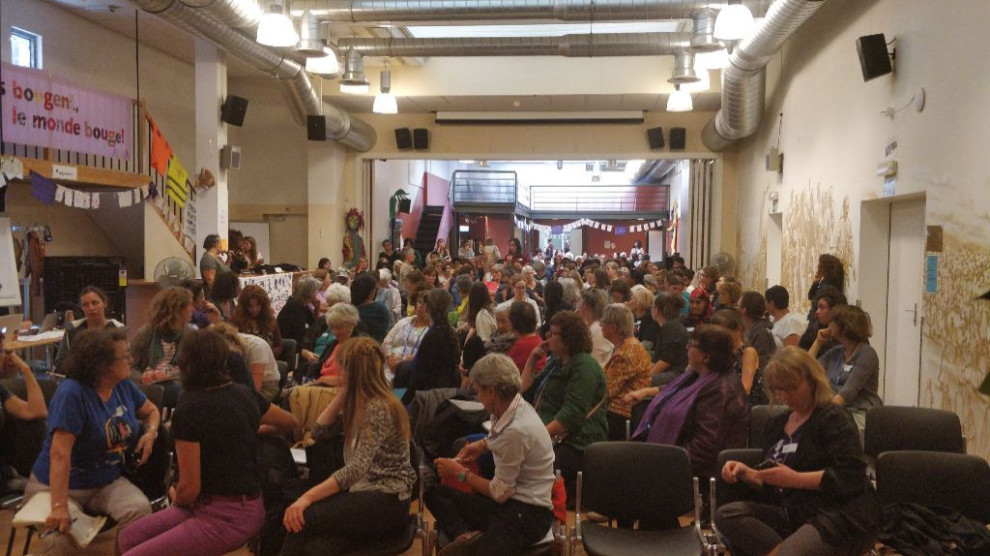 During the two-day event women came together to discuss the issue of "women, migration and refugees". 
Women are forced to leave their own country for many reasons such as war, political reasons, poverty, violence, family pressure, da she said. These women face discrimination and different forms of violence in the same way both in refugees and in the countries they come from. 
Speakers said that refugee women's asylum requests or reasons for fleeing their country were generally not taken into consideration and it was stated that these women faced many problems such as work, education and occupational conditions in the countries where they live as refugees.
Emphasizing that the rising nationalist and populist policies in Europe are strengthening the xenophobia, representatives of the women's institutions pointed out that a strong solidarity network should be established in order to combat the problems of migrant women in Europe.
"We have a lot to learn from women here and elsewhere in order to strengthen our organizational experiences and to expand the struggle further", said many speakers adding the need for a common struggle between European and immigrant women's movements.
Various workshops were held on different issues discussed at the meeting. The Kurdish Women's Movement, underlined the Kurdish women's struggle for freedom and what have been the achievements of that struggle.