Women in northern Syria have great goals
The women in North and East Syria who are strengthening their organization despite the attacks, experienced a significant struggle in 2018, and are beginning the New Year with greater goals against Turkey's threats.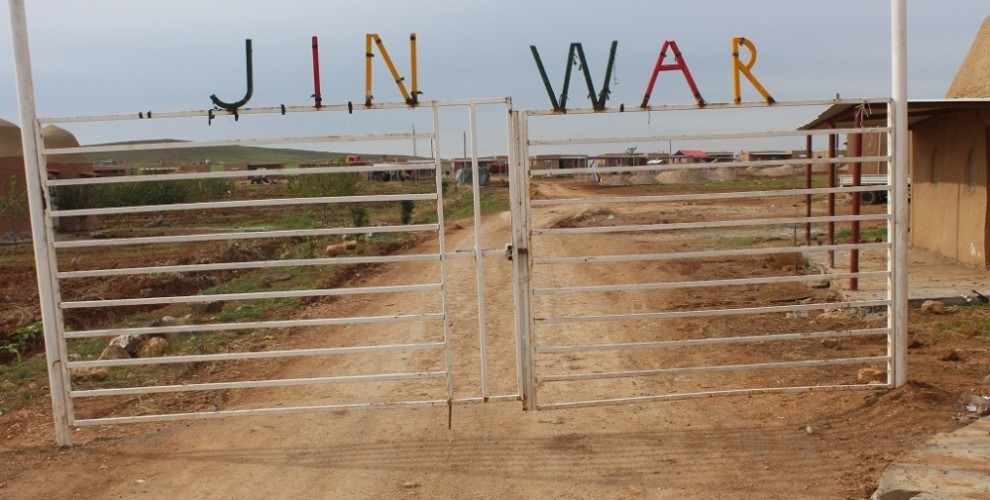 The year 2018 was an important year for the women in North and East Syria, in the field of both resistance and organization. Along with their autonomous goals, pioneered by the Kongra Star, they have started the New Year with the goal of holding the Middle Eastern Women's Congress in 2019.
Preparations for the Middle Eastern Women's Congress
The spokeswoman for the Kongra Star, Evin Swed, said they want to further develop the activities of the Kongra Star and all women's organizations, "Our most important goal is to realize the Middle Eastern Women's Congress this year," she added.
Swed added that Kongra Star will soon form a committee responsible for the preparations.
Ewin Swed stressed that Turkey's threats against northern Syria will continue in 2019 as did in 2018, "Our people and particularly women resisted Turkish attacks with the awareness that 'we could live without children, but not without our land'. In other parts of Northern Syria, our people have similar approaches. There is a significant decisiveness to liberate Afrin and ensure the return of the people back to their homes," said Swed.
Preserving joint accomplishments
Swed said, thanks to the philosophical ideas of the Kurdish People's Leader Abdullah Ocalan, now we are speaking of women's liberation and of projects led by the women in Rojava and Northern Syria. She continued: "The people of Rojava have lived with him for 20 years. All the activities of Kongra Star in 2019 will be focused on Leader Apo's freedom. We the women have joint accomplishments. The ongoing attacks particularly target the women and their movement."
Evin Swed underlined the fact that the resistance against occupation attacks on Afrin revealed that women are united, "To defend the women's revolution, the women from all around the world spoke up. In 2019 we shall further advance our revolution, this is our promise to the fallen comrades, the pioneering women martyrs in the first place."