Women in Cologne protest killing of a mother and son
Women gathered in Cologne to protest the patriarchal murder of a mother and her child. Last week, a man murdered his former partner and her four-year-old son.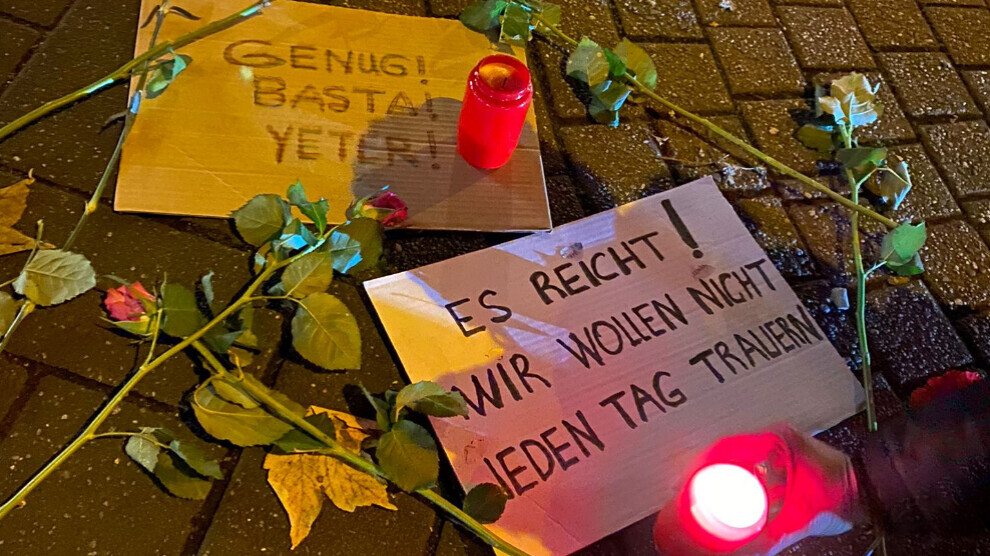 Women gathered in Cologne to protest over the murder of a woman and her son carried out by her former partner. The Union of Socialist Women (SKB) and the women's organization Zora promoted the action.
A few days ago, the bodies of a 24-year-old and her four-year-old son were discovered in the Rhine. The women met in Cologne-Kalk, where the woman lived with her son after the separation from her partner, and lit candles. In a speech, the women's group Zora remembered the upcoming day for the termination of violence against women on November 25 and warned about the increasing number of femicides in Germany.
The activist said: "Women have been systematically oppressed by patriarchy throughout history, and that oppression is growing. The decisions made about the female body show how states and men lay claim to the body of women, how every part of this system is defended by male justice, and how this oppression is consciously reinforced by the state-capitalist system. That is why it is essential for us women to take to the streets, make our voice heard and show that we will never stop resisting."
The women kept shouting "Femicides are political", "End violence against women" and "Jin, Jiyan Azadî".
Representatives of member groups of European Women's Solidarity (AKD) such as the group Kadın Gözü, Yeni Kadın and DIDF also took part in the protest.
On 25 November at 5.30 pm a demonstration will start at Ottoplatz in Cologne-Deutz.