Women demand justice for ill prisoner Aysel Tuğluk
Academic Yasemin Özgün said that they have been demanding justice for ill prisoner Aysel Tuğluk for 500 days, and added: "We are once again raising our voice for Aysel, who has been held hostage in prison despite her severe health problems."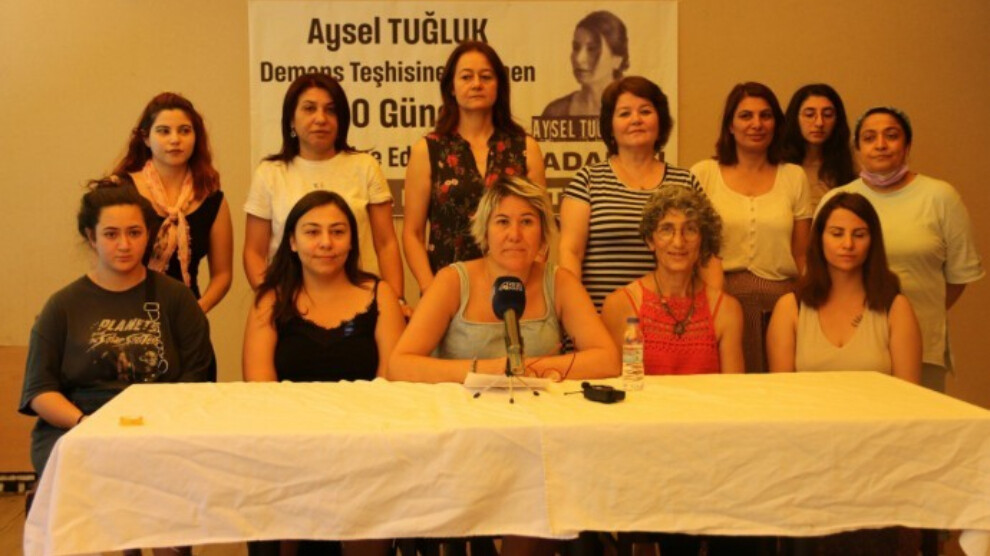 Ankara Women's Platform made a statement at the Civil Service Association to demand the release of Kurdish politician Aysel Tuğluk, who has been held in Kandıra F Type Prison. The women have been demanding freedom for the lawyer, who has been diagnosed with dementia.
Academic Yasemin Özgün reminded that Aysel Tuğluk was diagnosed with dementia in February 2021 at Seka State Hospital. She added that Tugluk's disease progresses with every passing day, but the Forensic Medicine Institute (ATK) 3rd Specialization Board has given a report stating that she can "live alone in prison". Özgün also underlined that the last report on Tuğluk, prepared on 22 June, is far from being objective and scientific.
Stating that Tuğluk devoted her life to the struggle for women's freedom, Özgün said that she was kept in prison today because she did not give up the fight for democracy, justice and freedom. Özgün said: "We know very well that the male-dominated government, which cannot tolerate seeing women in the field of politics, aims to silence, intimidate and lock women into homes by keeping Aysel Tuğluk and dozens of female politicians in prison. However, the male-dominated power should know very well that: We existed, we exist and we will exist."
Özgün said that women from around the world are asking for justice for Aysel Tuğluk.