Women and migration
Women refugees suffered more harassment.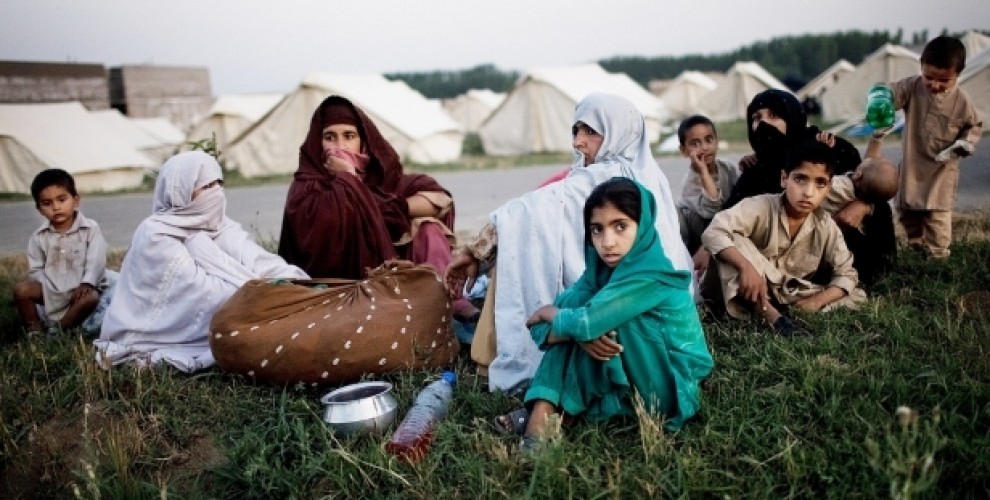 Forced displacement and migration are increasing because of war, hunger, economic and social reasons throughout the world.
At the end of 2017 refugees were estimated to be 68.5 million, according to UN figures. Some 3 million more people were forced to leave their homes in comparison to 2016.
Syria remains the country that most significantly has contributed to the increase: at the end of 2017 there were 12.6 million forcibly displaced citizens from Syria, comprising around 6.3 million refugees, 6.2 million internally displaced people and 146,700 asylum seekers.
According to the UN in Turkey there are at least 3,424,200 refugees.
Women account for half of the refugee population. But often they experience a special situation and face many sexual, social and psychological problems due to their gender.
The main issues are sexual discrimination, sexual harassment, prejudice persecution, harmful practices linked to 'traditions', sexual violence and domestic violence.
Migrant women had often suffered harassment even before being forced to leave their homes. They have often been harassed by regime forces, they have suffered sexual torture, mass rape and unwanted pregnancy, they have been kidnapped and taken hostage by the parties at war, they are an object of human trafficking.
In the country of asylum, often they too suffered from different kinds of harassment, from sexual to bullying, while waiting for legal status.
The woman, who has to struggle alone with the problems she is facing, finds herself alone within national and international organizations.
Status of Female Refugees
According to a survey data called 'Health Status of Refugees' carried out by Turkey's Health Ministry and the World Health Organization and related to 2016 it can be observed that:
- 18.4 percent of Syrian female refugees have never received any education. This rate corresponds to one in five women among Syrian refugees.
- 16.1 percent of the women left elementary school and only 33 percent of women graduated from primary school.
- 8.4 percent of Syrian refugee women never married, 7 percent divorced and 9 percent lost their husband in the war.
- 84.4 percent of Syrian refugee women work at home.
4.9 percent work as a labourer, 3.5 percent is unemployed.
Of the 300 women participating in the study, 81.3 percent was married when they were under 25.
42.7 percent of the women have 5 or more children.
11.3 percent of women have carried out voluntary miscarriages.
- Among the Syrian women sheltered in Turkey until the end of 2016, there were 184,390 birth.