Two elderly Kurdish women not released from prison
Two Kurdish women aged 71 and 79, who were arrested on terror charges in the course of case against the Amed-based solidarity association MEBYA-DER a month ago, remain in detention. The reason given is that there is a risk of flight.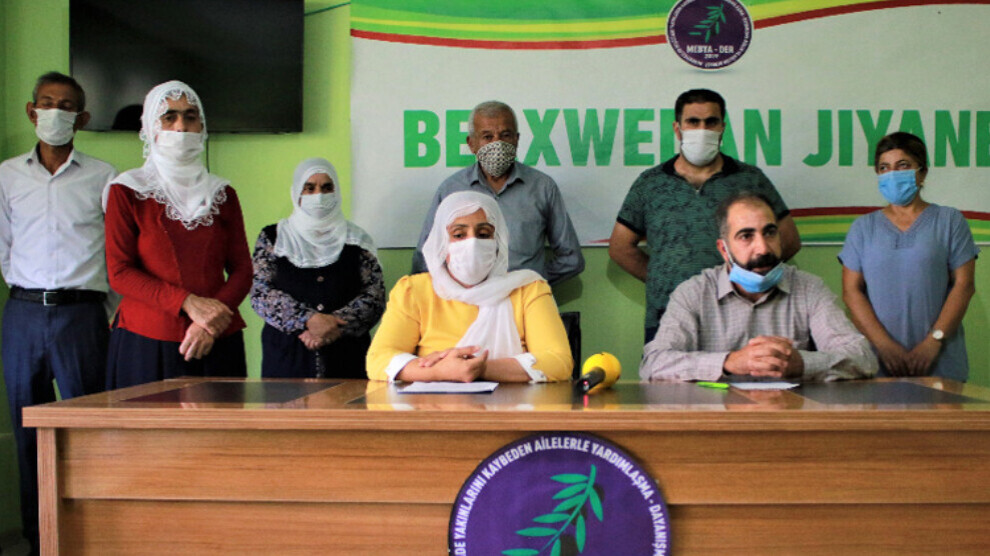 Kurdish elderly women Hatun Aslan and Meryem Soylu will remain in prison for the time being. This was decided in Amed (Diyarbakir) at a detention review hearing on Friday. The continued detention was justified by the alleged evidence and the "expected punishment" as well as the risk of escape, which -it was alleged- could not be prevented by reporting requirements.
71-year-old Hatun Aslan and 79-year-old Meryem Soylu have been in prison in Amed since early March. They are accused of "membership in a terrorist organization," meaning the Kurdistan Workers' Party (PKK). The two women are members of the board of MEBYA-DER, a solidarity association for families who have lost loved ones in the Kurdish liberation struggle. The organization is legal, yet it is criminalized by law enforcement authorities. A total of twelve association members, including co-chairs Yüksel Almas and Şeyhmus Karadağ, are in pre-trial detention in the case.
The background to the investigation is the testimony of two witnesses, Yasmin Yalçın and Temur Güzel, that MEBYA-DER was founded as a successor organization to the MEYA-DER association, which was closed by emergency decree in the wake of the coup attempt in July 2016. Meanwhile, 18 lawyers are also under investigation for having taken on mandates from members of the solidarity association.