Tijda, a life from Anatolia and Holland to Zagros
Guerrilla Tijda Ekecik joined the Kurdish liberation movement from Holland when an MIT agent murdered three Kurdish revolutionaries in Paris.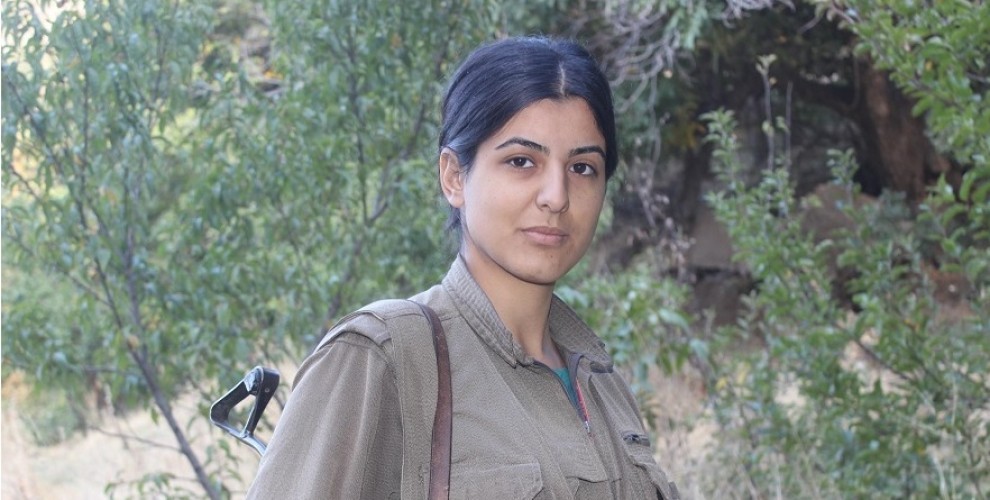 Female guerrilla Tijda Ekecik was born in 1996 as Fatma Yağmur in the village of Çekiçler on the foothills of Mount Ekecik in the central Anatolian province of Aksaray. Her family history is characterized by constant migration. Centuries ago, their ancestors lived in the Kurdish provinces of Amed (Diyarbakır), Xarpêt (Elazığ) and Agirî (Ağrı), before migrating to Aksaray in Central Anatolia. When Tijda was seven years old, the family had to emigrate to Europe. There, too, she stuck to the Kurdish culture and Tijda grew up aware of her Kurdish origins. She got to know the Kurdish liberation movement early and already worked as a teenager in Kurdish institutions. Since she did not complete this work, in 2013 she decided to leave Holland and go to Kurdistan.
Tijda spent three years in the mountains of Kurdistan. In September 2016, she lost her life with others in an attack by the Turkish military in the Zagros Mountains. Before she died, she talked about her life story: "I was born in Aksaray and grew up there until the age of seven. Then my family went to Europe and I went with them. My family was doing well financially. We are three siblings, my two brothers and me. I went to school for eleven years. I got to know the organization through my father. My family speaks the Kurdish dialect Dimîlkî and is aware of its Kurdish identity. I could not find a place within the system for me and felt life was pointless."
When the three Kurdish revolutionaries Sakine Cansız, Fidan Doğan and Leyla Şaylemez were murdered by an MIT agent in Paris on January 9, 2013, Tijda decided to join the Kurdish liberation movement: "For me, the it was the realization of my greatest dream. Life here in the mountains is like finding something you have long believed lost. There is a special bond when you know that on each path you walk and in each place where you sit, one of the martyrs has run or sat before you. When I came to the mountains, I was first at the Leyla-Şaylemez Academy. Through the education I received there, I have given the Chairman and the fallen a whole new meaning. All Kurdish youth in Europe have a dream to join the PKK. I know that from myself. I would like to call on my young comrades not to postpone the realization of their dreams. We are the ones who can keep the hopes of the fallen alive. I would like to help liberate the Chairman and realize the goals of the fallen. We will win."