The organization of Kurdish women in Russia accelerated
Kurdish women in Russia accelerated their organizational activities, holding new meetings and making new decisions.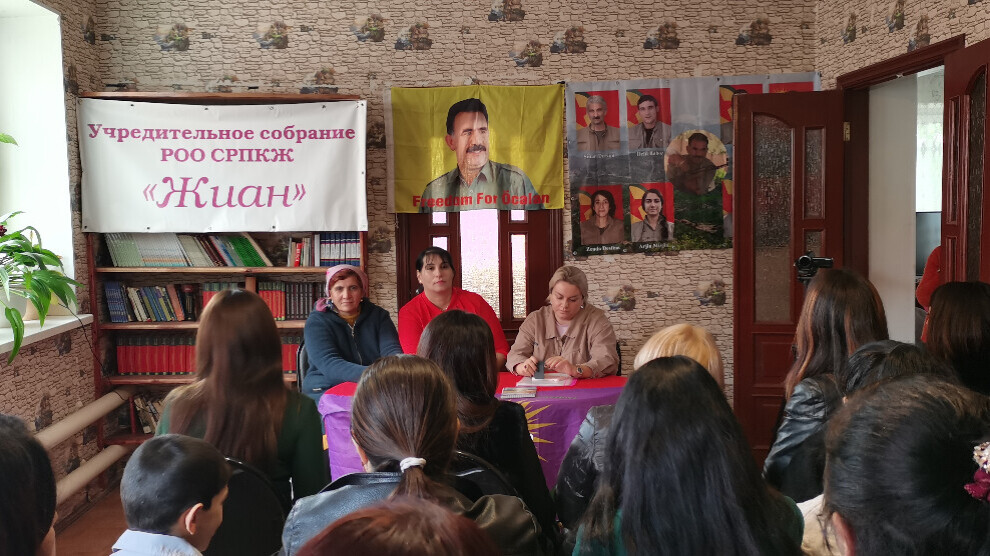 Kurdish women in Russia's Saratov region met as part of the decision to restructure after a long period of planning. Within the scope of these gatherings, Kurdish women conducted the founding assembly conference and established the 'Jiyan' Organization to Implement Kurdish Women's Rights.
THE CONSPIRACY CONDEMNED
The conference, which was attended by delegates from all Saratov region provinces, was held in the Yershov district. The conference, which had 60 delegates in attendance, began with the reading of the KJK message. While the international conspiracy against Kurdish People's Leader Abdullah Öcalan was condemned, it was stressed that Kurdish women had significant success in winning their freedom because of Abdullah Öcalan's ecological and women's libertarian ideology.
PROBLEMS OF WOMEN DISCUSSED
The conference addressed the social, economic, and political issues confronting the Kurdish women in the region. The strategies and tactics of achieving women's rights, as well as the formation of their own groups, were debated. One of the major issues discussed was the issue of girls not receiving an education and marrying at a young age. It was highlighted that the fight against such reactionary practices generated and perpetuated by the patriarchal mentality should be waged with vigour.
As a result of the conference, it was resolved to form an organization to defend the rights and laws of Kurdish women in the region. A 13-member women's council was formed at the end of the conference, and as a result of the elections, Gozel Yusupova was elected as the organization's president, and Gulîzer Gasanova and Naze Baloyeva were elected as vice presidents.