'Students with housing problems are exposed to harassment'
According to the Yenigün Women's Solidarity Association, the housing issue became a security issue for female students with the opening of the universities, and the young women were subjected to harassment.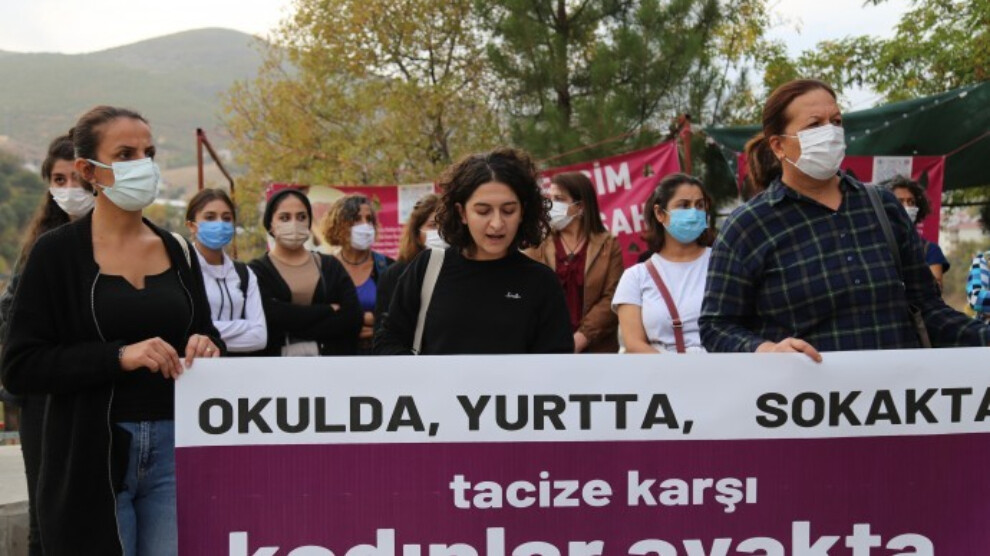 Dersim Yenigün Women's Solidarity Association organized a news conference in Seyit Rıza Square to bring attention to the harassment of female students experiencing housing issues. Women's rights institutions and university students in the city took part in the event, which was launched with the slogan "Women stand against harassment at university, in the dormitory, and on the street." The president of the association, Çağla Yolaşan, made the statement, announcing that students who lack housing are forced to live on the streets and are subjected to abuse.
"When students who were exposed to harassment reported the situation to law enforcement officers, it was implied that they 'deserved' what they experienced because they were on the street late at night," Yolaşan said, adding that female students staying on the street and applying to their association declared to them that they had been harassed. Some female students were also harassed in their temporary shelters and the authorities in the related places were unconcerned about the matter.
WOMEN ARE EXPOSED TO HARASSMENT
Yolaşan emphasized that student dorms are placed in the most remote regions of the city, which poses a significant concern for female students, saying, "The roads to the dormitories, which become even more unsettling after dark, usurp the freedom and security rights of female students. On their way to the dormitory, the young women who must walk these roads with trepidation are harassed. Almost every day, we hear of female students who have been harassed on the streets. We are dealing with a bullying mentality that does not hesitate to harass women in broad daylight and in the busiest parts of town."
Stating that they stand up for women who are harassed, Yolaşan added, "We will not give up our right to live in an equal and free city at all times."
RELATED NEWS: