Sixth Jineoloji Camp held in Italy
To date, five camps have been organized in Italy, both in the south and north of the country.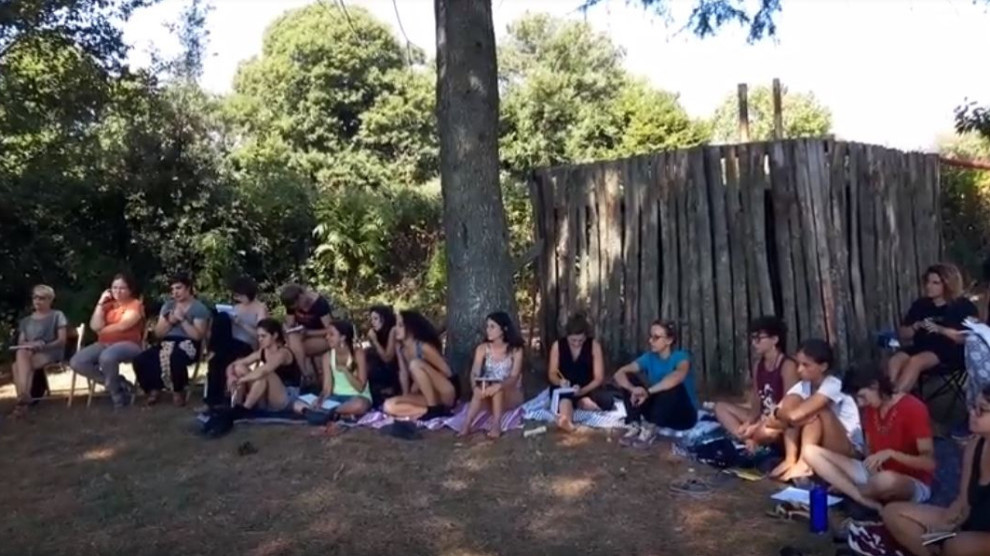 Women participating in the five previous appointments of Jineoloji in Italy, met for the final camp from 19 to 25 August .
Some 48 Italian women joined the camp, which was the final event of the Jineoloji meetings held for the past two years in Italy.
A series of decisions were taken for carrying out Jineoloji studies, during seminars and workshops organised in the camp about the philosophical, ideological and practical experiences of the Kurdish women's movement.
To date, five camps have been organized in Italy, both in the south and north of the country.
The main feature of this final camp was to give a practical expression to the results of the previous camps.
The Italian Jineoloji Committee organized the camp, which was mainly attended by women from Roma, Naples and Genoa. The participants of the camp were women with experiences as diverse as the Mexican Chiapas and the No Mous movement in Sicily.
On the first day of the camp, the seminar Introduction to Jineoloji was organised by the Italian Committee. The effects of capitalist modernity on women's struggle in Italy were discussed, as well as sections such as economy and self-defense.
Workshops 
One of the most striking aspects of the camp was the workshops based on the methods of Jineoloji. The participants discussed about the effects of the patriarchal system on themselves, as well as how they define masculinity.
Zilan Diyar, member of the Jineoloji European Committee, pointed out that the camp was made in a highly instructive and pioneering way to spread the resistance culture created by the women's movement, and said that Jineoloji plays an important role in conveying the power of women's comradeship to different peoples.
Committee member Necibe Qeredexi stressed the importance of overcoming capitalist modernity and its ideology of liberalism.
On the last day of the camp, a series of decisions were made on how to carry out Jineoloji studies over the next year.