PYD member: Our goal is to reach all women
PYD member Şerife Hisên spoke of the importance of the new women's organisation.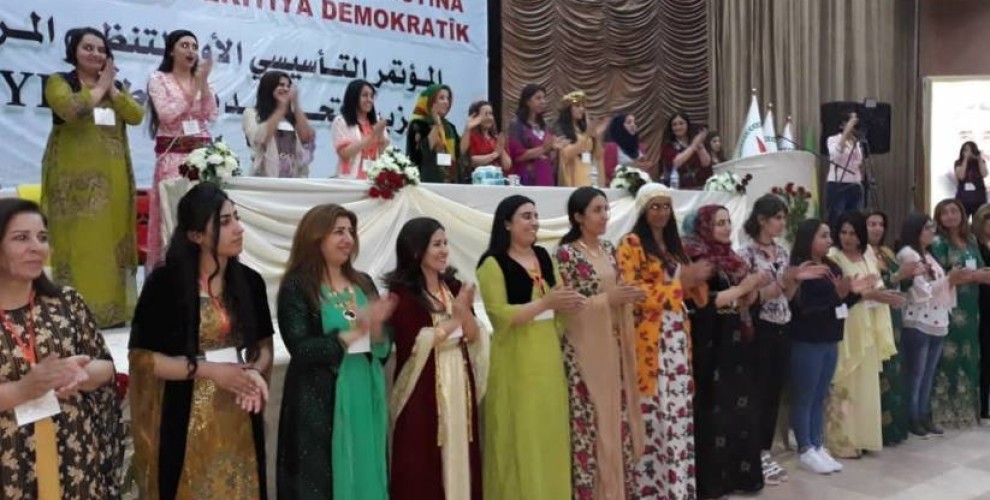 Democratic Union Party (PYD) member Şerife Hisên who participated in the PYD Women's Organization Foundation Congress spoke to ANHA about the purpose of establishing a women's organization within the party.
"Women members have decided to organise themselves in a women's organisation within the PYD", she said.
"What we need to do - she added - is to enlarge our organisation in Rojava and Northern Syria, in Raqqa, Tabqa, Deir ez-Zor and Europe".
The PYD thus aimed at reaching women from all peoples in Rojava, Kurds, Arabs, Syriacs in Syria and Europe, through this new structure.
"One of the main aims of the Congress - Şerife Hisên added - was to get in touch with all the women and involve them in work for their freedom".
Şerife Hisên said the ruling states have used women as a commodity. She added that in the Rojava Revolution, women organised themselves and got a prominent role in both the military and political arena.
She added that in fact the Rojava Revolution contributed to the defining of a new path for women in the Middle East.
"Our effort - said Hisên - is aimed at liberating women from male dominated mentality and get women organised in all spheres of life".
Şerife Hisên said that the attacks carried out against Rojava were actually carried out against women to begin with.
The PYD, she added, recognised the importance of the role of the organised women in the society. "Women have made great efforts and gave a great contribution despite not being experts in war".
Şerife Hisên ended her remarks reiterating that "women have taken their place in all areas of life, especially in political, military, economic, cultural and social fields. The establishment of a women's organisation within the PYD will ensure an even better organisation of women".