Protest against Yazidi Genocide in London
Kurdish People's Council London held a performance to protest ISIS gangs' attack against Shengal on August 3 and the subsequent massacre.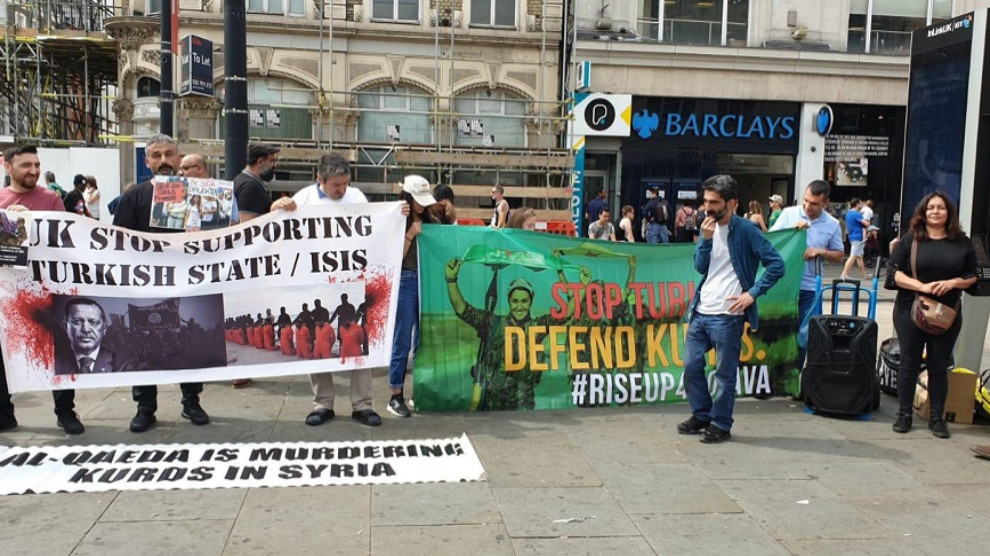 Protests continue on the anniversary of the August 3, 2014 ISIS attack against Shengal and the ensuing Yazidi Genocide. Kurdish People's Council London, Roj Women's Assembly and Ozgur Roni Youth Assembly led a protest in Camden Town, one of the busiest parts of London.
Activists protested the Turkish state-backed ISIS gangs and chanted pro-HPG and YPG/YPJ slogans.
Participants carried photographs showing the massacre and performed a skit prepared by the Kurdish People's Council Cultural Commission. The street performance depicting the ISIS massacre against Yazidi people and the HPG's intervention created emotional scenes and women taking off the chadors and burqas they were forced to wear received great applause.