Police attack women protesting against femicide in Ankara
In Ankara, a demonstration against femicide was attacked by the police. Three activists were arrested.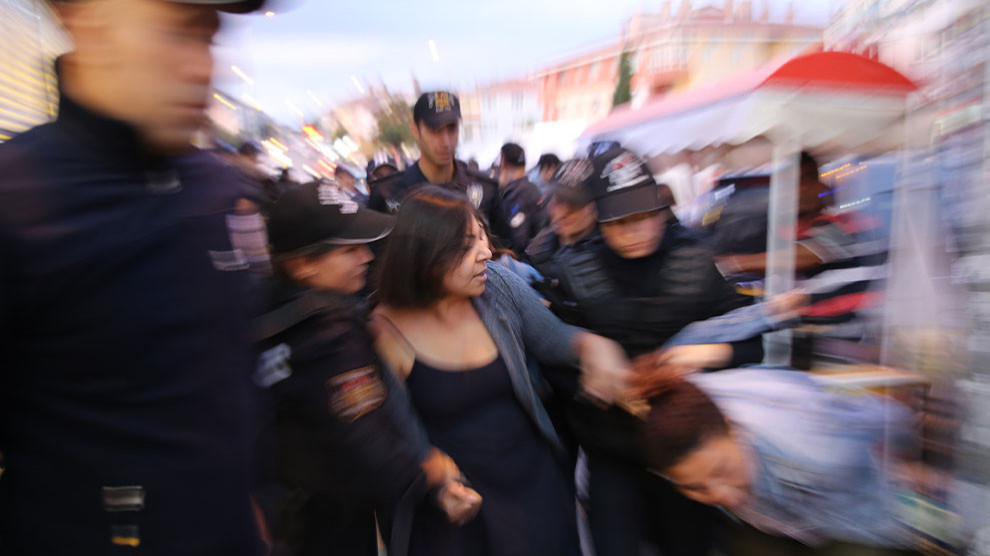 In Turkish capital Ankara, the Women's Defense Network activists gathered in Mamak district on Friday to read a press statement on the murder of a 28-year-old woman at Tuzluçayır Square, under the slogan "We Want to Live." Policemen surrounded the entire rally site and tried to enforce a ban on assembly by the governor.
Aysun Gençtanır, one of the protesting women, countered the police blockade: "Women are murdered in the middle of the street, in Mamak, in Dikmen, everywhere in Turkey. We want to exercise our right and express our attitude to it. You do not hinder the killers, instead you attack women. Within 48 hours, two women were killed in Ankara. We rebel. We will continue to raise our voice against it. You protect the women's murderers. You do not build barricades against them. How dare? We are against you too. Women will continue to fight to live."