People of Afrin rally against violence against women
Events to mark November 25 continue across Rojava and Northern Syria.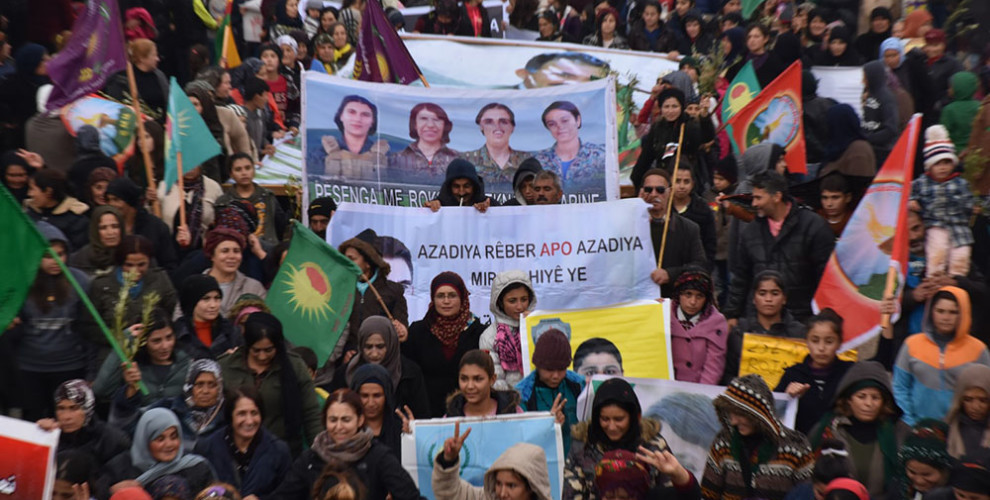 People of Afrin staged a march as part of activities to mark November 25, International Day for the Elimination of Violence against Women.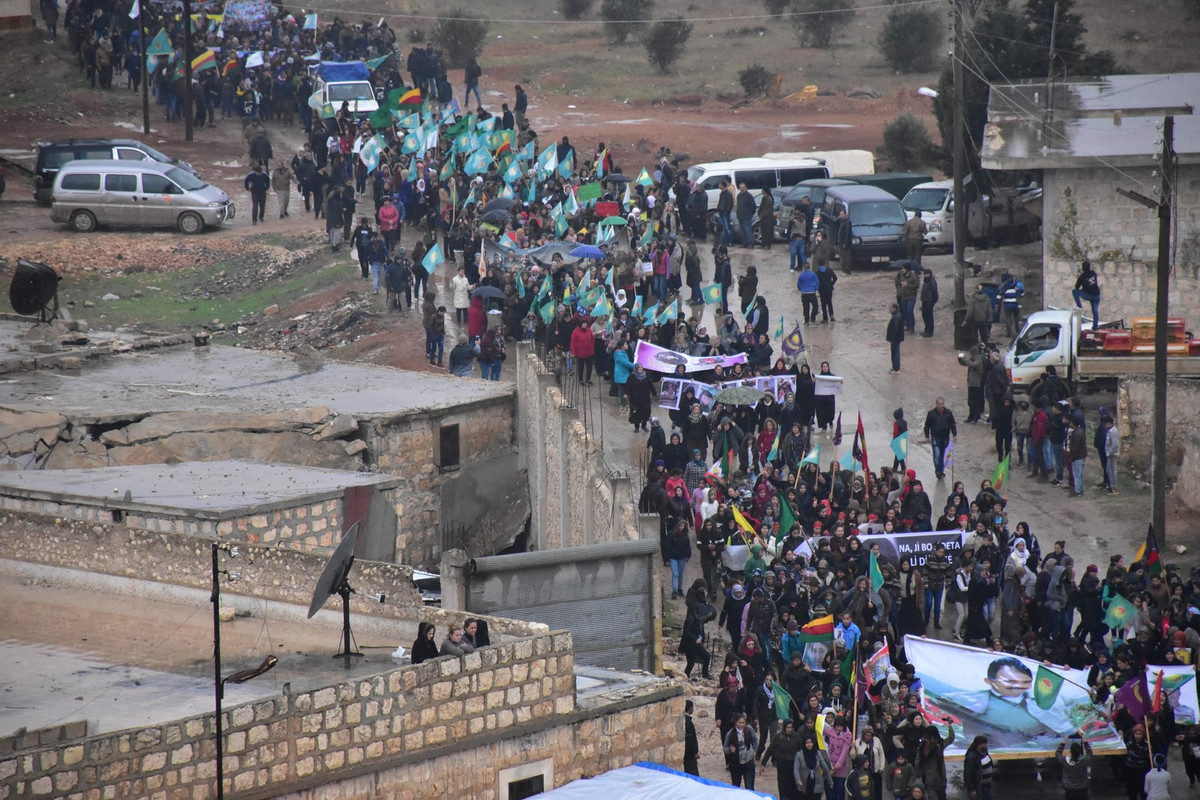 The march, which started from Til Qerah village square of Shehba, highlighted Afrin people's determination on banners they carried, which read "We will defeat the enemy with the will of free women", "Free woman is free society", "Leader Apo's freedom is all peoples' freedom" and "No to violence against women". People also carried photos of those who were killed by the recent Turkish attacks on Rojava. Slogans chanted during the demonstration voiced solidarity with the freedom struggle of women.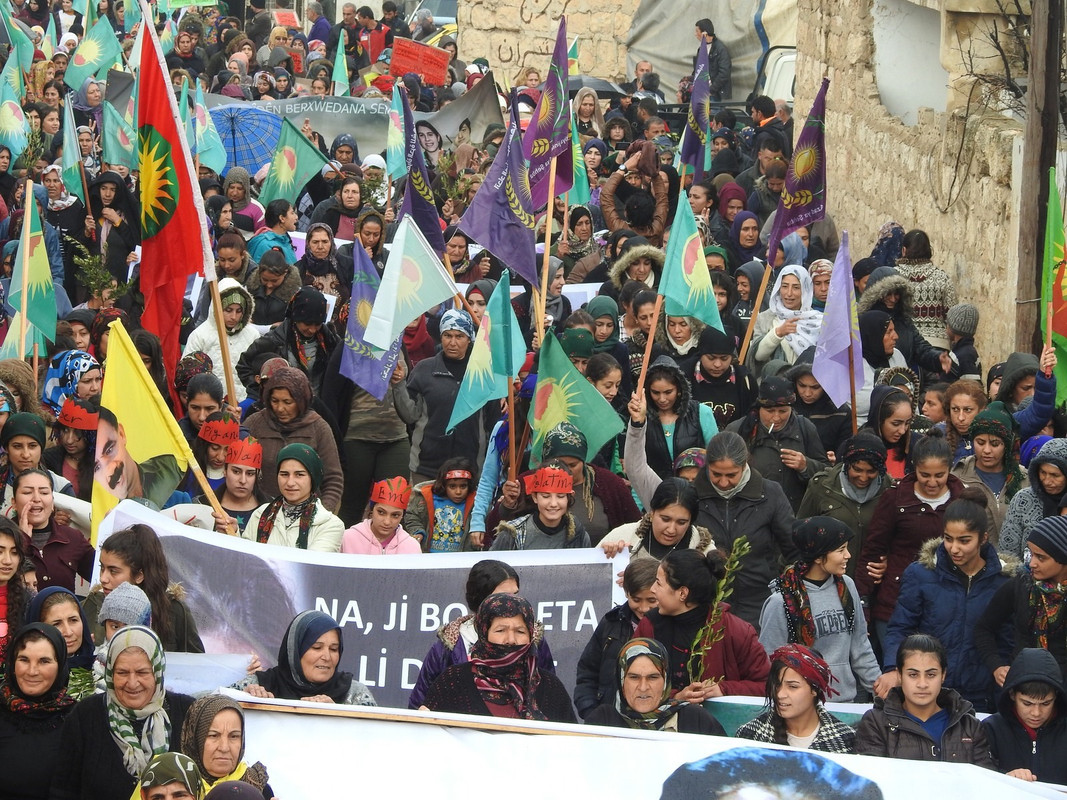 The march turned into a rally in front of the village school. Speaking here, Kongreya Star member Emine Dengeli denounced the attacks of the occupant Turkish state forces and allied gangs against women. Stressing that they will continue their resistance in all areas, she said; "The women of Afrin showed the whole world that they can pay a heavy price for their land and honor."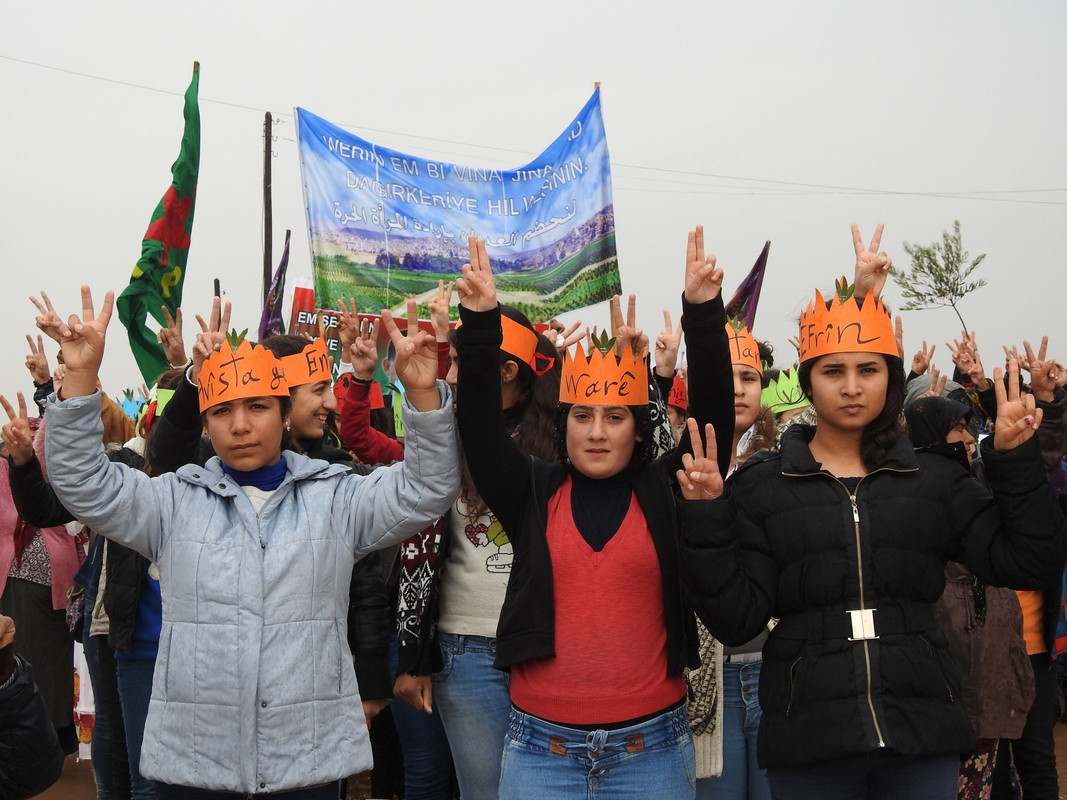 Shehba Free Women's Union Spokesperson Rihab Cebo stated that women were being tortured by the occupant Turkish state and gangs, and called on all women to organise, and to reclaim their rights and freedoms.