PAJK: Let's raise the struggle with the spirit of freedom
PAJK celebrated Newroz Day for all women, all the youth, all Kurdish people and all who seek freedom and called to raise the struggle with the spirit of resistance and freedom.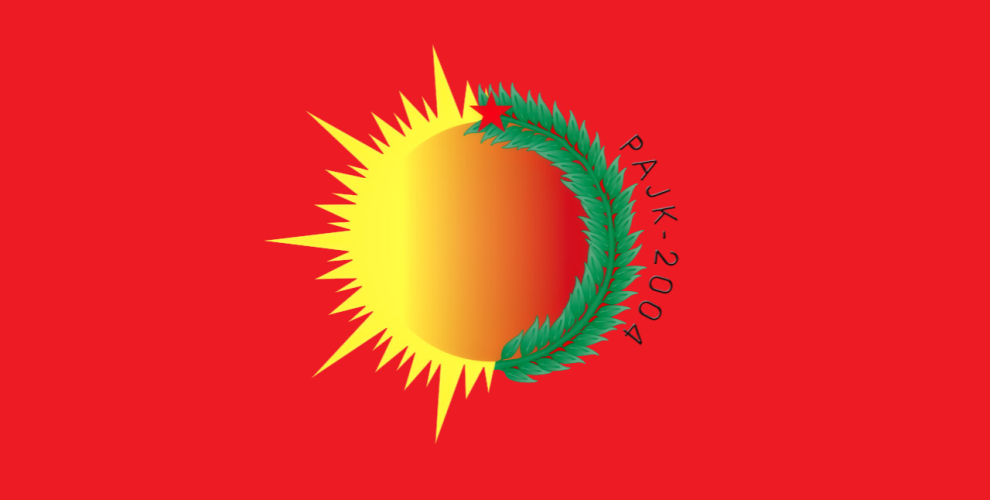 Party of Free Women of Kurdistan (PAJK) Coordination issued a written statement on the Newroz Day. The statement is as follows:
"Newroz is the day when the tyrant Dehak's rule was ended and the torch of freedom was lit. This day is a sacred day for the peoples of the Middle East. We celebrate Newroz for all peoples of the Middle East, women on the path to independence and freedom, the peoples of Kurdistan and all who fight and act with the spirit of resistance as the day of resistance and freedom.
We celebrate Newroz for our Leader who created the consciousness and will for freedom and all freedom fighters who turn every day into a day of fighting to create the free life with Reber Apo. We say freedom is near.
We remember our martyrs, Mazlum Dogan, Zekiye, Rahsan, Ronahi-Berivan, Sema and Zulkuf Gezen who merged with the Apoist line of freedom and created a tradition of resistance with the motto "resistance is life" and became the great price paid for the free life.
Newroz is resistance for peoples, it is the spirit of freedom, it is the symbol of new life won through the struggle. It is resistance against tyranny. From Kawa the Blacksmith to Mazlum Dogan, from Zekiye to Zulkuf Gezen, Newroz is the day the Kurdish people braved everything and rose up for freedom. As a movement and a people, we are in a total resistance for freedom. In all four parts of Kurdistan, in the mountains and the cities, everywhere our people live the great resistance continues.
We greet Newroz 2019 with the move 'Break the Isolation, Tear Down Fascism and Free Kurdistan'. This resistance will rise further on Newroz and in the Heroes Week. Our people's mass struggle will be the biggest response to fascism. The fascist government can attack as they wish, they won't be able to stand against the resistance actions to develop. Like the tyrannical empire of Dehak was ended in these lands a thousand years ago under the lead of the Kurdish people, today we will end fascist Erdoğan's imperial dreams. We will tear down fascism and create freedom for our Leader, who creates freedom.
Defending democratic values, the joint struggle of the peoples and their fraternity against nationalism, women's freedom and will against sexist attacks and massacres, embracing a democratic vision of religion as cultural resistance against political instrumentalization of religion, upholding society with communal values against total societal genocide, our struggle will create victory. Our march to victory will be glorious. The isolation will be broken and the genocidal colonialist system will be torn to the ground.
We celebrate Newroz Day for all women, all the youth, all our people and all who seek freedom and we call on all to raise the struggle with the spirit of resistance and freedom."