PAJK Coordination member: Women are the subjects of struggle
"Öcalan did not postpone the question of women like Lenin or Marx, or dealt with it superficially. He defined women as subjects of struggle and always gave them a leadership role."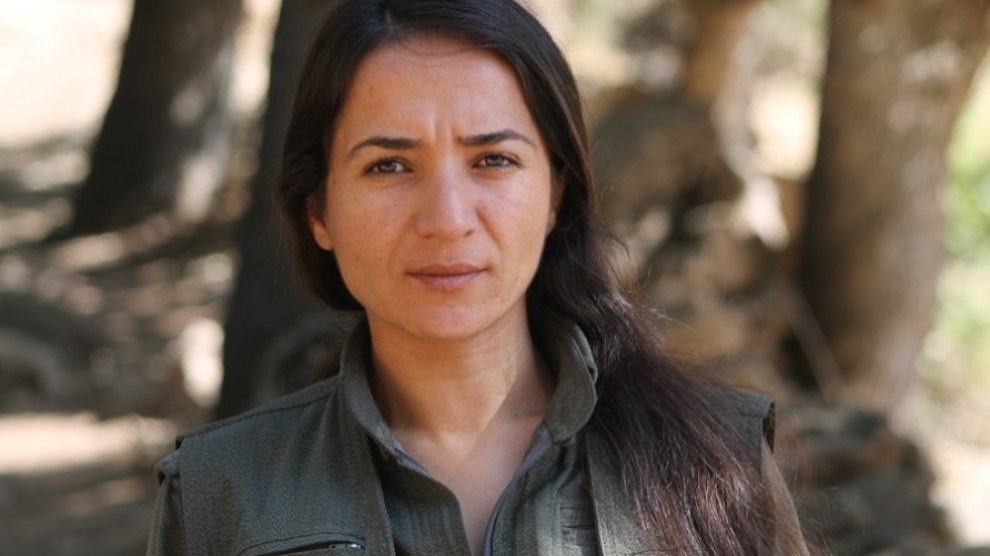 After years of isolation, Abdullah Öcalan's lawyers have been able to visit their client three times since May.
PAJK (Kurdistan Free Women's Party) Coordination Member Şimal Ülkem Güneş spoke to ANF interview on the issue of women's liberation in the content of the talks.
Abdullah Öcalan talks about the women's issue in every conversation. What is the reason, how should it be handled?
That's right, he talked about the women's issue separately in each conversation and kept telling his opinion. He has always treated the subject with care, dealt with it in detail and analyzed it from a historical-social point of view. We can say that the level reached by women in Kurdistan is a result of his efforts.
Öcalan did not postpone the question of women like Lenin or Marx, or dealt with it superficially. He defined women as subjects of struggle and always gave them a leadership role. He had this expectation of women. In my opinion, one of the key developments is that women fighting for freedom do not trust men and they live and fight based on their own strength. Ocalan is pursuing this goal now. The women's struggle is to lead to a women's revolution and the perspective of women is to play a role in the solution of all social problems.
Speaking to his lawyers, Öcalan said the following on 12 June on violence against women: "No woman should think that she is not affected. What is done to your mates is for all of you." How do you rate that?
Abdullah Öcalan says that the women's issue cannot be considered individualized and that one woman's problem affects all women. The women's liberation ideology is also based on this solution perspective. The state is a product of the patriarchal mentality. In the existing situation, society, history, religion, etc. are subject to a male monopoly. Women have no living space. From a thousand years of matriarchal age, only fragments are left. The struggle of women and their position in society developed over these fragments. Women were degraded into the position of weakest cell in society. To fight against it individually may make sense. However, since this is a fifteen thousand-year-old problem, an organized and social struggle is necessary. The patriarchal mindset has settled in the genes. Therefore, Öcalan has always stated the need for women to fight with their fellows.
Women have been torn into pieces up to their cells and have been estranged from their own pieces as well as from their fellows. They have been led to orient themselves towards men, to put men at the center, and to adopt a patriarchal mindset. Therefore, our goal is the return of women to their own selves and sources. Women need to make peace with themselves. They must like their own gender and give priority to their own identity. A woman who has found her way back will not be looking for men.
The view that an attack on a woman is an attack on all women leads to an organized, strong, planned and political struggle. In the modern capitalist system, women are especially attacked in this regard. With an ideological-liberal approach, women are isolated from each other and transformed into selfish existences. Abdullah Öcalan's approach to this issue, on the other hand, motivates women to organize, to join forces, to build relationships, to build alliances, and to be politically and strategically involved. Above all, he puts a particular emphasis on women's awareness and love for their own gender.