PAJK calls on women to resist
The PAJK remembers the October martyrs and calls for their struggle to be seen as a legacy and to be continued, saying that the Erdogan regime is weakened, now it is a matter of giving it the final blow in the united women's struggle.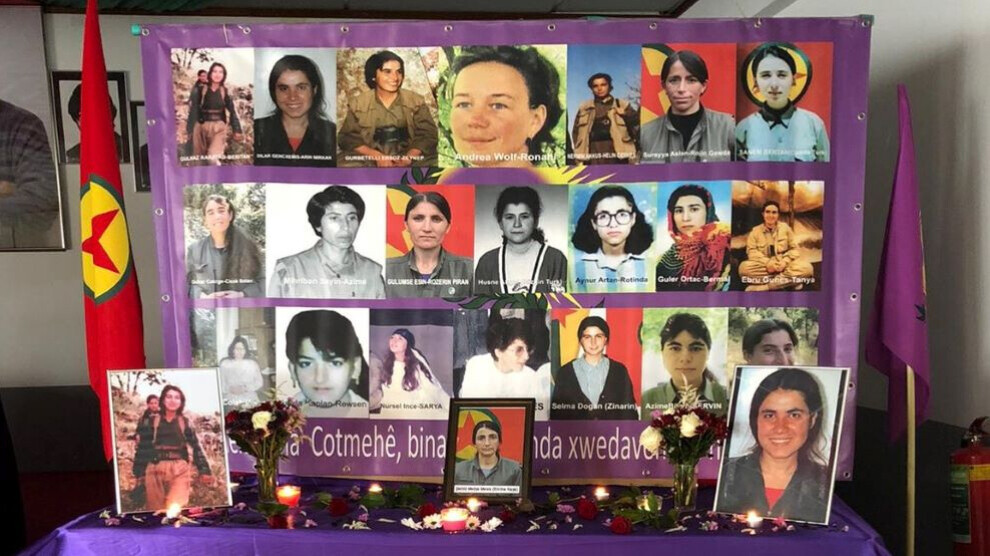 The Free Kurdish Women's Party PAJK (Partiya Azadiya Jinên Kurdistanê) remembers on its website the guerrilla commander Bêrîtan Hêvî (Gülnaz Karataş), who fell in Southern Kurdistan in 1992, and all other women revolutionaries who fell in October and congratulates all women on the founding of the Women's Guerrilla Army.
In the statement, the PAJK coordination points out that many great women revolutionaries died in October and at the same time it was a "month of conspiracy"; October 9, 1998 marked the beginning of the international conspiracy to crush the Kurdish liberation movement with the forced departure of Abdullah Öcalan from Syria. On October 9, 2019, the Turkish occupation of Serêkaniyê and Girê Spî in northern Syria began, and one year later, on October 9, 2020, the Shengal Agreement was signed in Baghdad, denying the Yazidi community the right to self-determination.
"However, the Kurdish people maintain a resistant tradition and have never bowed to the dirty schemes. It has always resisted and thus preserved its existence. In this context, it is important to know the personalities of the October martyrs and to take their struggle as a heritage and to continue it. Bêrîtan Cûdî's resistance to the surrender was one of the cornerstones for the emergence of the Women's Guerrilla Army. Her attitude is an order for us to carry out," the PAJK says.
The statement remembers many other women who fell in different years in October: Azîme (Mihriban Saran), Zeynep (Gurbeteli Ersöz), Meryem (Meryem Hazar Çolak), Ronahî (Andrea Wolf), Bermal (Güler Otaç), Rewşen (Leyla Kaplan), Sarya (Nursel İnce), Saadet Silopî, Canda (Sanem Sertap Gölge), Hêlîn Çerkez (Nermin Akkuş), Nergîs Qamişlo, Mizgîn Türk (Hüsne Akgül), Rotînda (Aynur Artan), Kurdê (Selamet Menteş), Dîlan Dilsoz (Taybet Dayan), Tanya (Ebru Güneş), Rûken Bingöl, Rojîn Gewda, Arîn Mîrkan, Rêwan.
"October is the month of our martyrs," declares the PAJK, calling for struggle, "It is the time of resistance. We cannot be careless with this time and the calls of our companions. All women must organize resistance in their environment. By doing so, we can deal the final blow to the weakened Turkish state and send it to the dustbin of history."