Never Invisible: FARC women tell their stories
A documentary imagined and created by former Colombian guerrilla women belonging to the FARC-EP.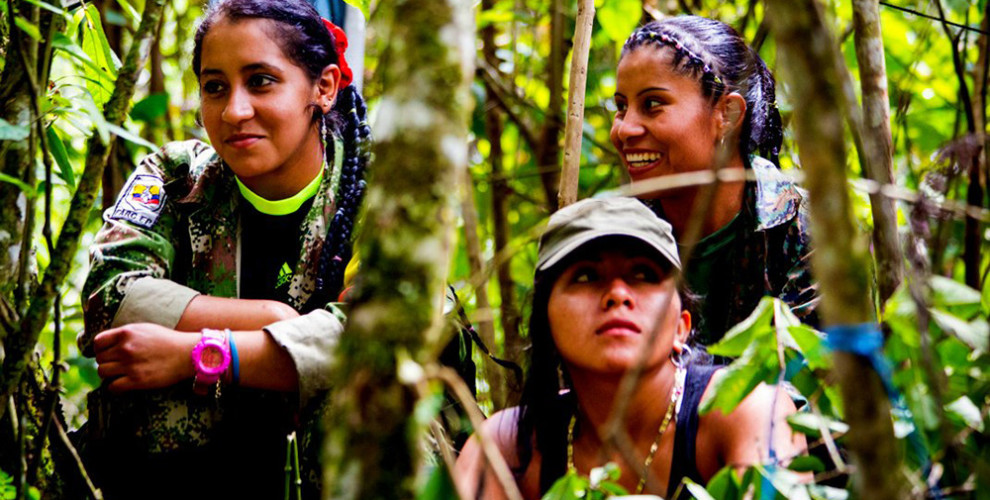 The crowd was big in front of the National Museum in Bogota, Colombia.
It was last Monday night. The first people who arrived had been waiting for more than two hours to get good positions in the small room Teresa Cuervo, where the documentary 'Never invisible: Farian women, farewell to war', the first feature film imagined and created by women who had been in the FARC-EP was screened.
All the protagonists of the story, the women of the Territorial Space of Training and Reincorporation (ETCR) of Incononzo, Tolima, entered from the back door of the museum. It was like a VIP ticket. The guard called them by their name and they passed the steel door with pride.
A year ago, at the end of 2017, they were in Icononzo working on memory issues and gender perspectives. In that space they came up with the idea of ​​reconstructing their stories through a new tool that came with the Peace Agreement: audiovisual art. It was common for the press to visit them, to interview them, but not for them to take control of their stories, the cameras and the way they wanted to tell their lives.
That's how this story was born.
The idea materialized when the group of Memory Initiatives belonging to the National Center of Historical Memory, UNDP and the government of Canada, got to know the idea of ​​the women of Icononzo.
They agreed to finance the documentary. "It was one of the biggest bets for 2018 and the most controversial of the 25 annual initiatives we financed" said Daniel Valencia, one of the members of the group of Memory Initiatives.
"Farian Women": these were the words that former guerrilla FARC-EP women had on their white t-shirts. On the front, a red rose stamped on the left where the heart is [the rose being the party FARC symbol].
They were surrounded by journalists, photographers, actors and people who had come drawn by curiosity. They had never been in this situation.
The documentary was very well received on its first screening last Monday night.
The documentary tries to answer a key question: What led so many women to join the ranks of the FARC and what happened when they were there?
In 40 minutes of interviews, the women, former FARC guerrillas answered this and many other questions.
The documentary will soon be available in the website of Mujeres Farianas (Farian Women).