More YJŞ fighters join the Great Battle of Raqqa
On the 3rd anniversary of the 73rd genocide of the Êzîdî community, the Shengal Women's Units (YJŞ) has enlarged their force stationed in Raqqa to rescue the Êzîdîs kidnapped and enslaved by ISIS.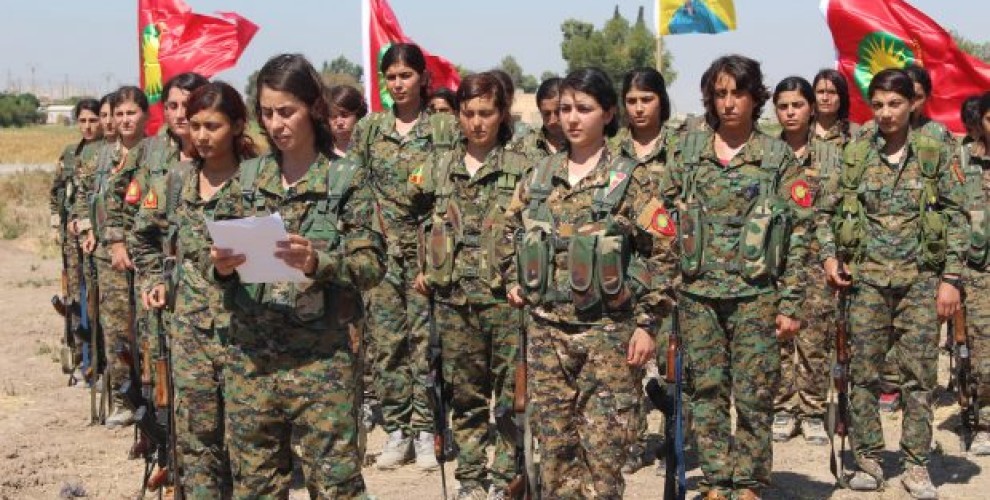 On 3 August, three years after the genocide, a new unit of Shengal Women's Units (YJŞ) combatants reached Raqqa as a support for the SDF fighters, in order to rescue the Êzîdî people that were abducted and enslaved by the ISIS gangs and are held in Raqqa now, as well as the Raqqan civilians that are trapped in the city.
This new group joined the ranks of the first YJŞ unit in Raqqa and will be playing an active role in the battle against the ISIS gangs side by side with the fighters of the Syrian Democratic Forces (SDF), led by People's Defense Units (YPG) and Women's Defense Units (YPJ).
In a statement on the anniversary of the genocide, YJŞ fighters in Raqqa stated that ISIS gangs kidnapped and murdered six thousand Êzidî women during 3 August 2014's onslaught.
YJŞ fighters commemorated all the victims of the genocide and all the martyrs that fell fighting for Shengal, pledging loyalty to their memory and cause.
The statement underlined that the Êzidî women have organized themselves under the roof of YBŞ, giving the best response to all the massacres that targeted their community 73 times in their history, and continued:
"As Êzidî women, we have manifested our existence in all practical areas during the three years of resistance, with the strength we gained from Leader Apo's ideology for women's emancipation.
With our participation in the Great Battle of Raqqa, we avenge the women that were taken captive or massacred in the genocide. It is our promise of revenge to fight in Raqqa where our women were sold as slaves. Our presence here means revenge for our women whose whereabouts is unknown for three years.
From the Great Battle of Raqqa, we call on all the Êzidî women to join the YJŞ ranks and regain their identity of resistance, the essence of the Êzidî women.
On occasion of the third anniversary of the genocide, we as YJŞ fighters promise that we will continue our fight until no single Êzidî woman remains in ISIS captivity and until all the massacred Êzidî women are avenged.
To avenge our massacred and burned women and to finish off the ISIS gangs, we are going to light our holy fire in Raqqa this time."